Free World wide shipping on all orders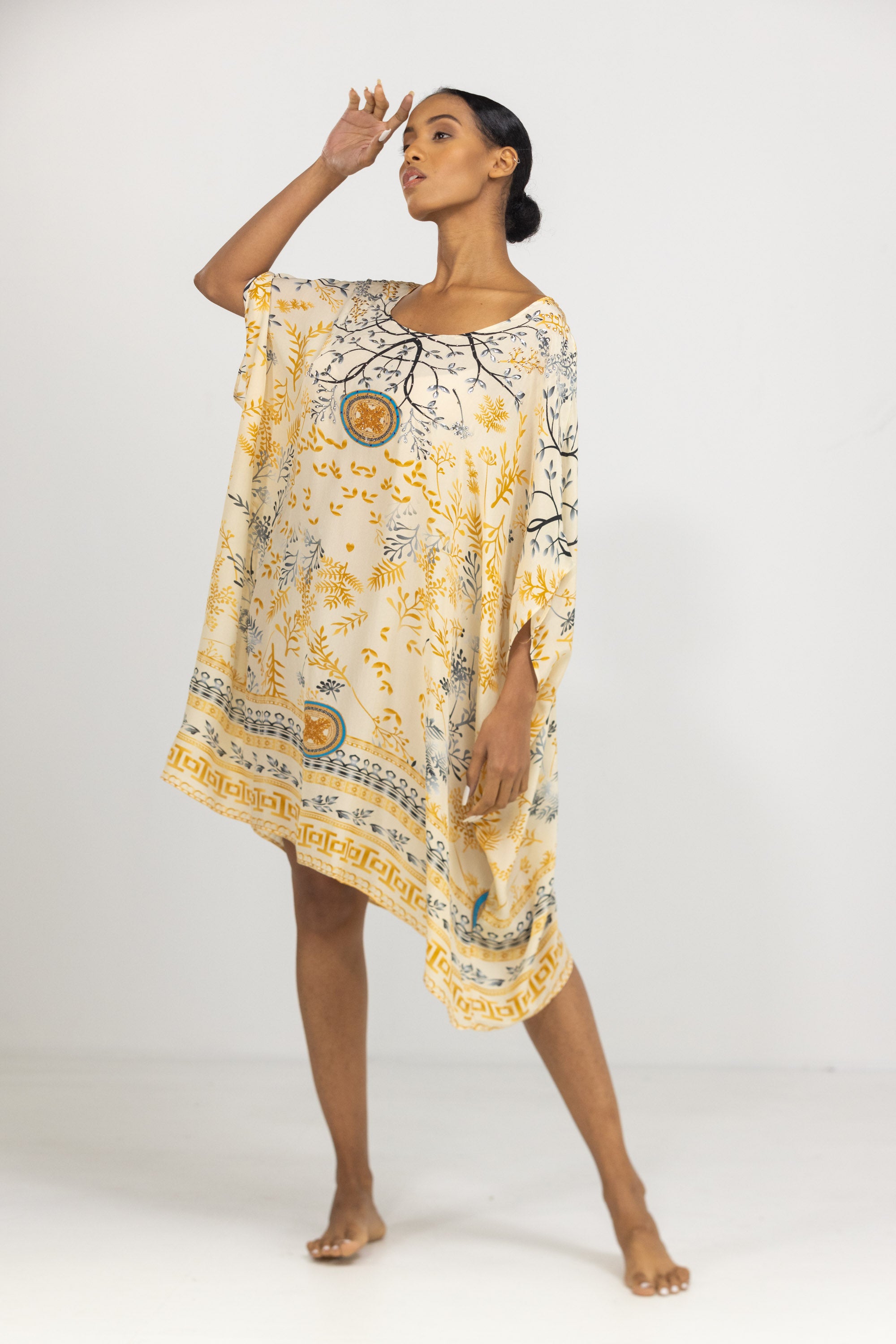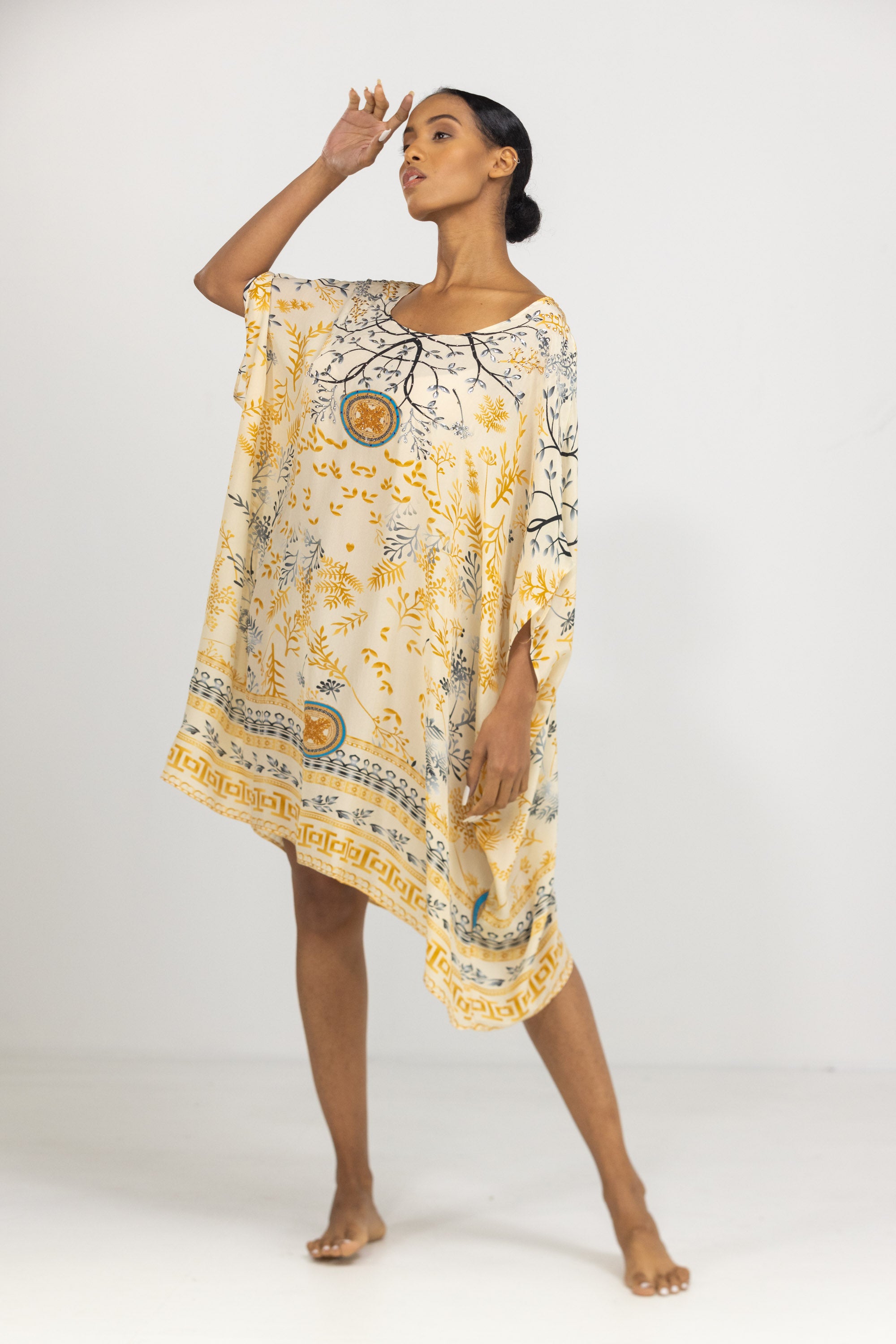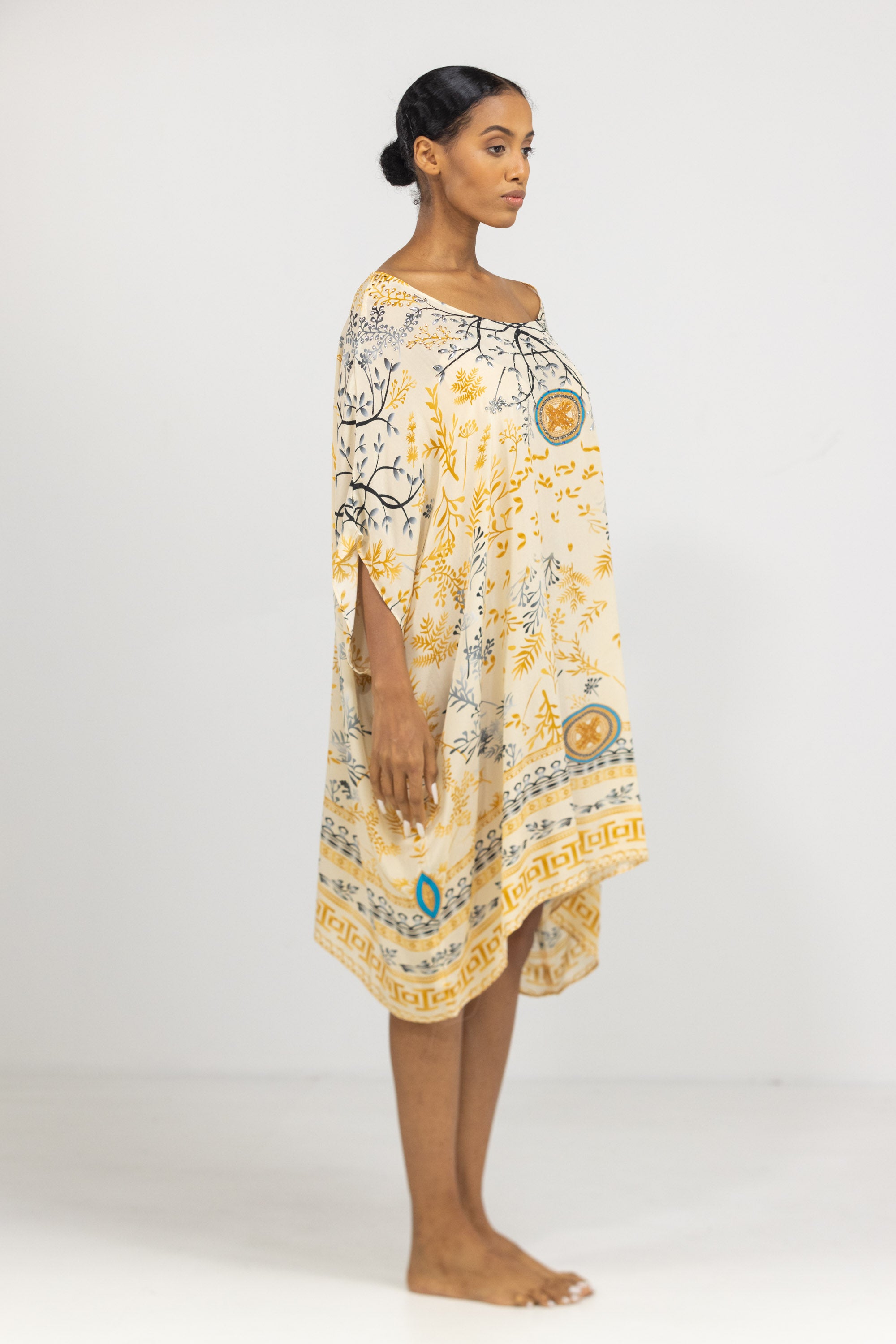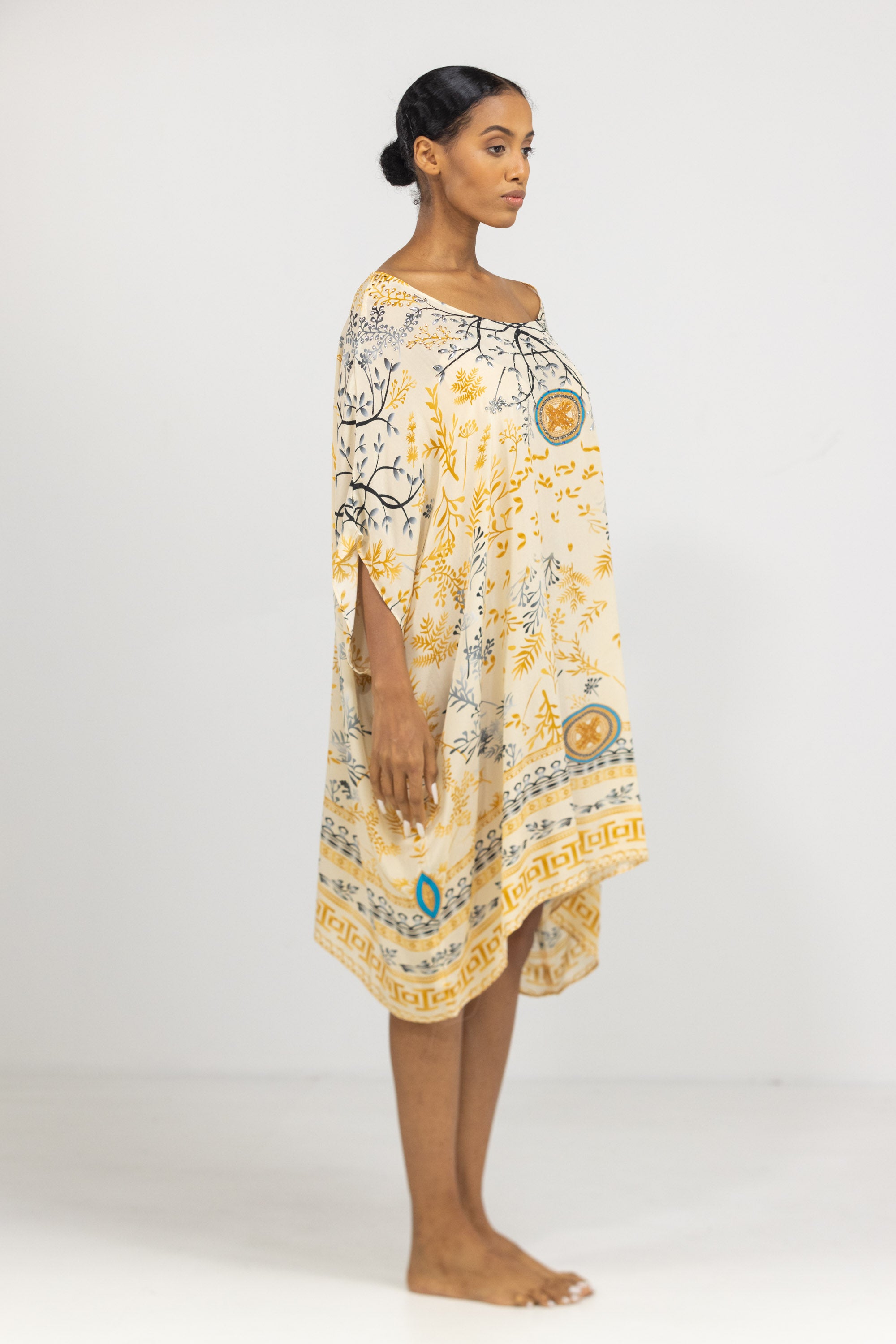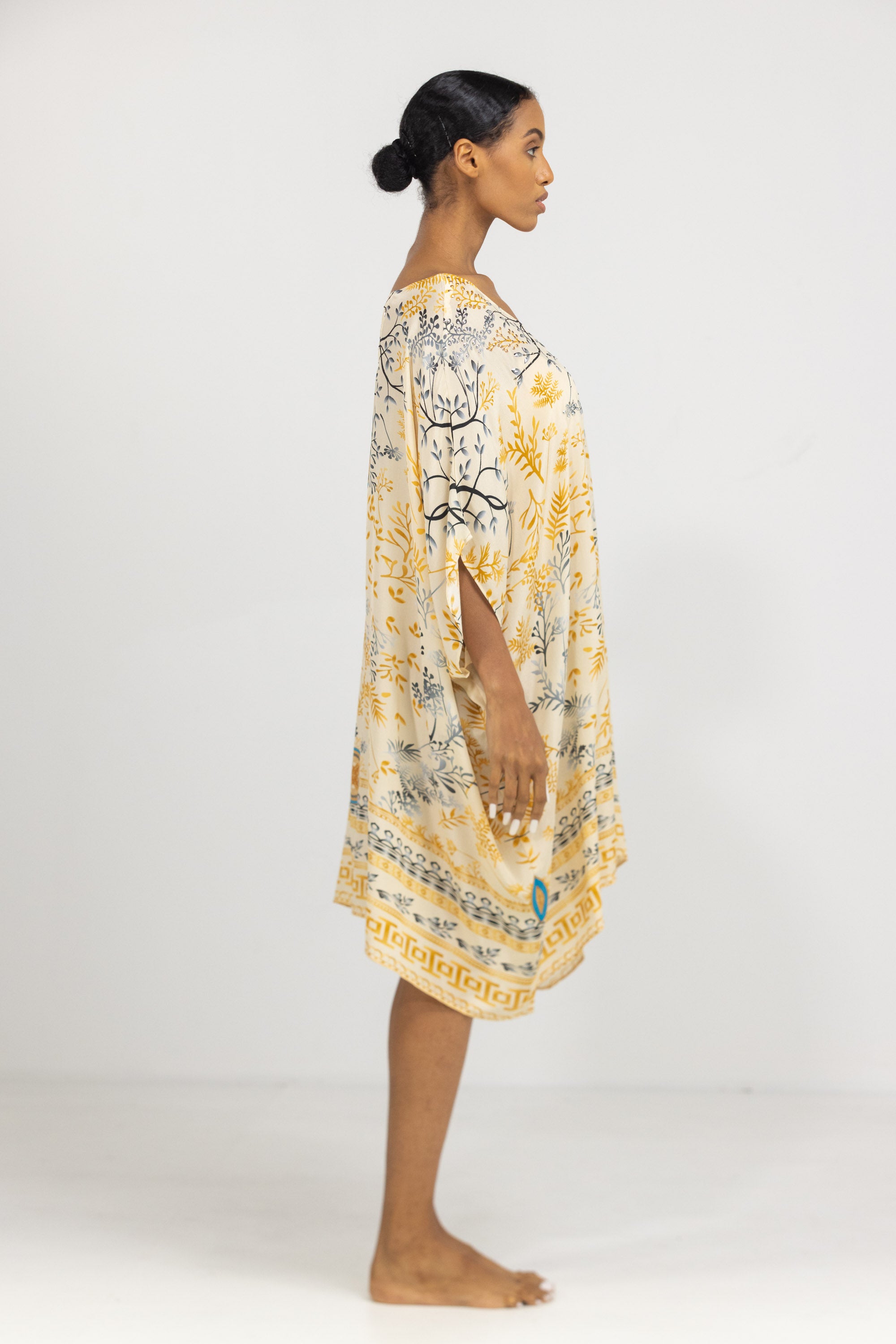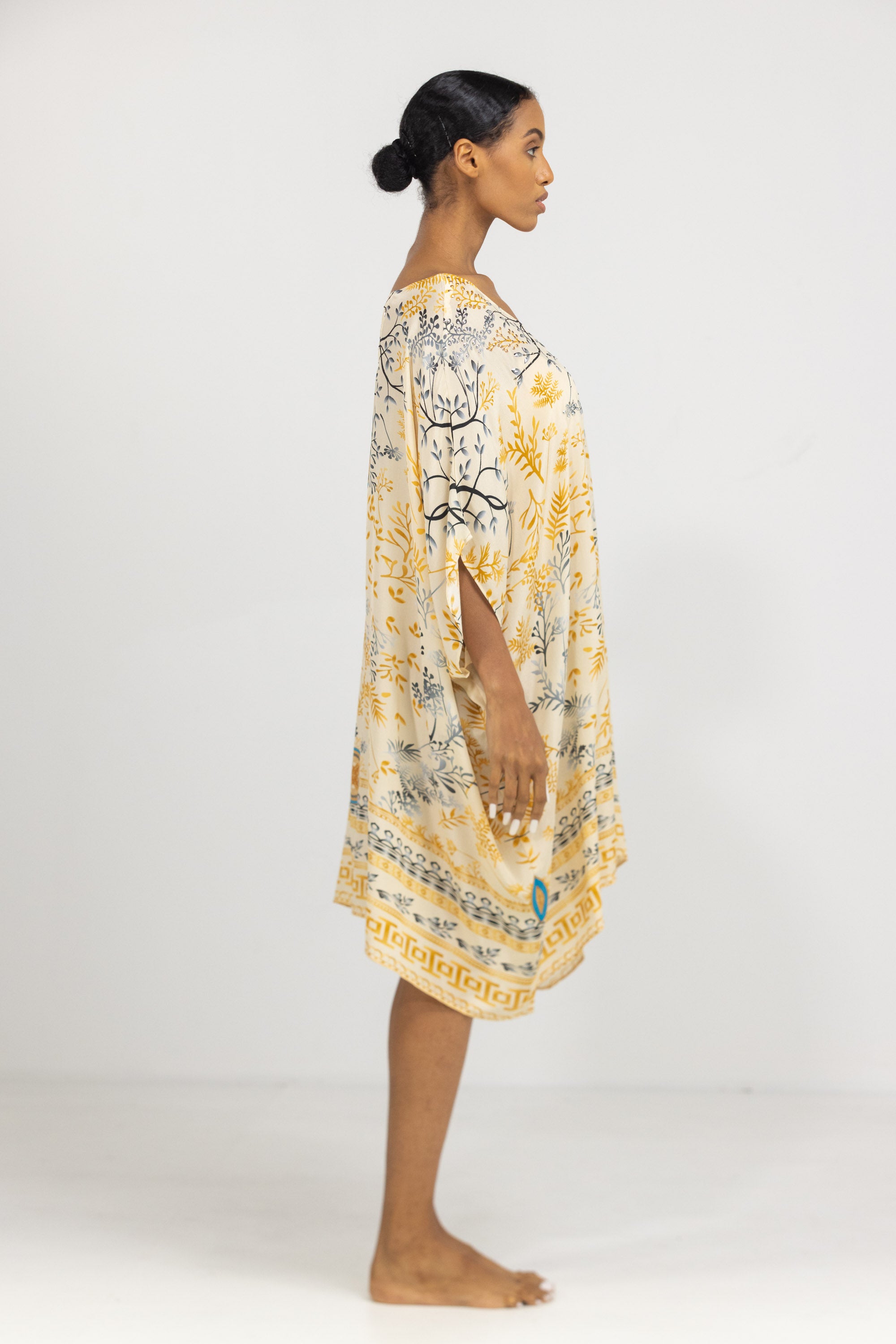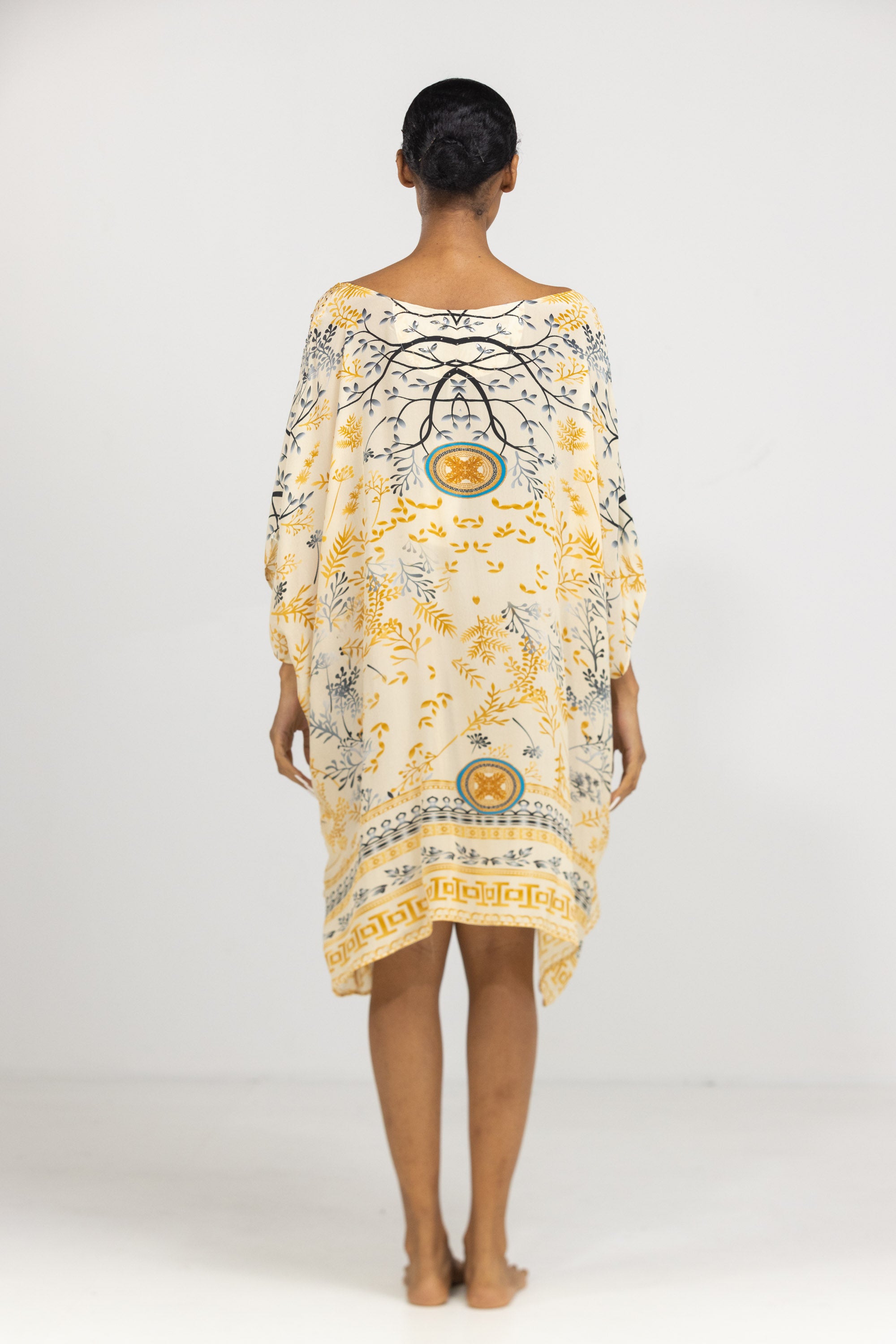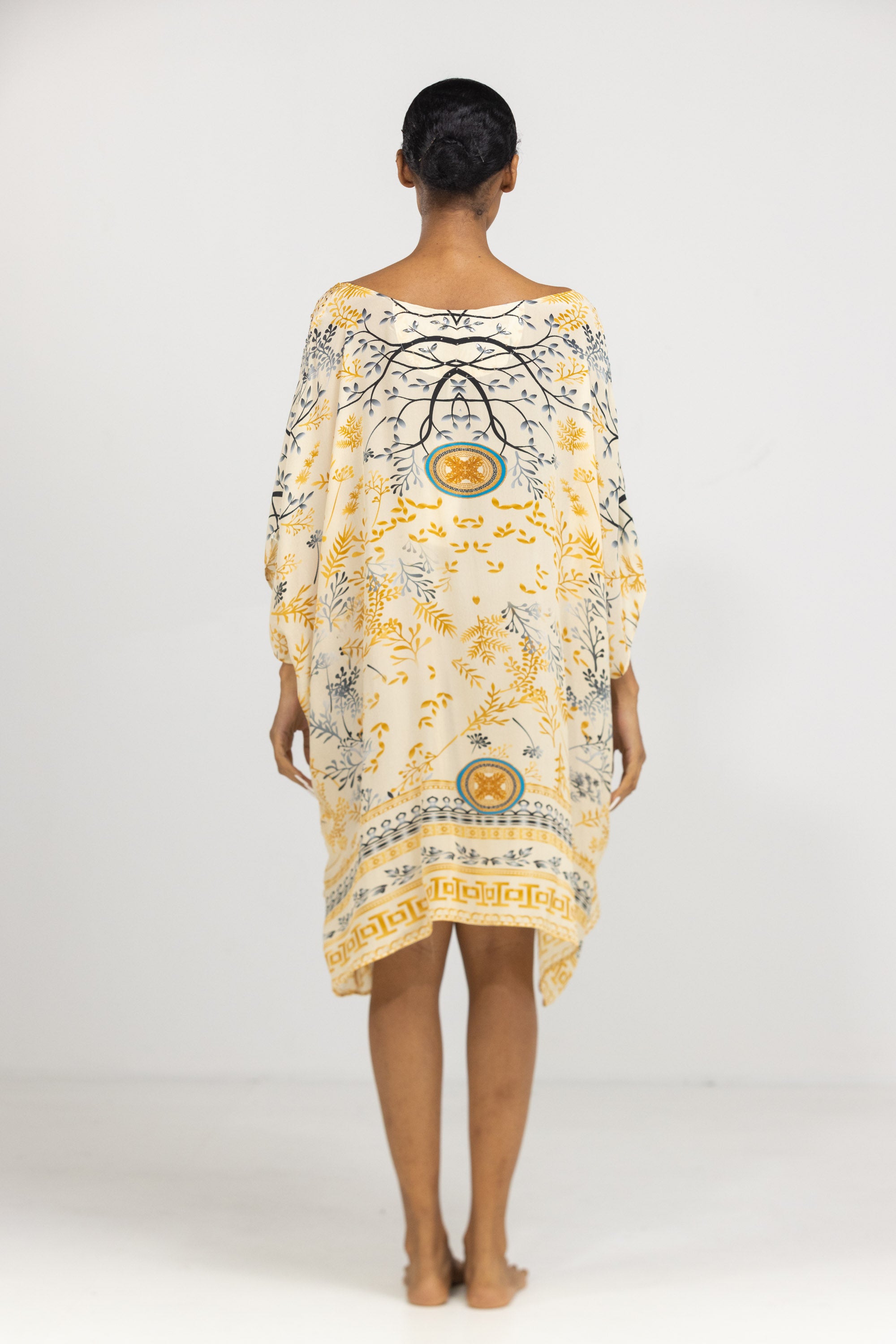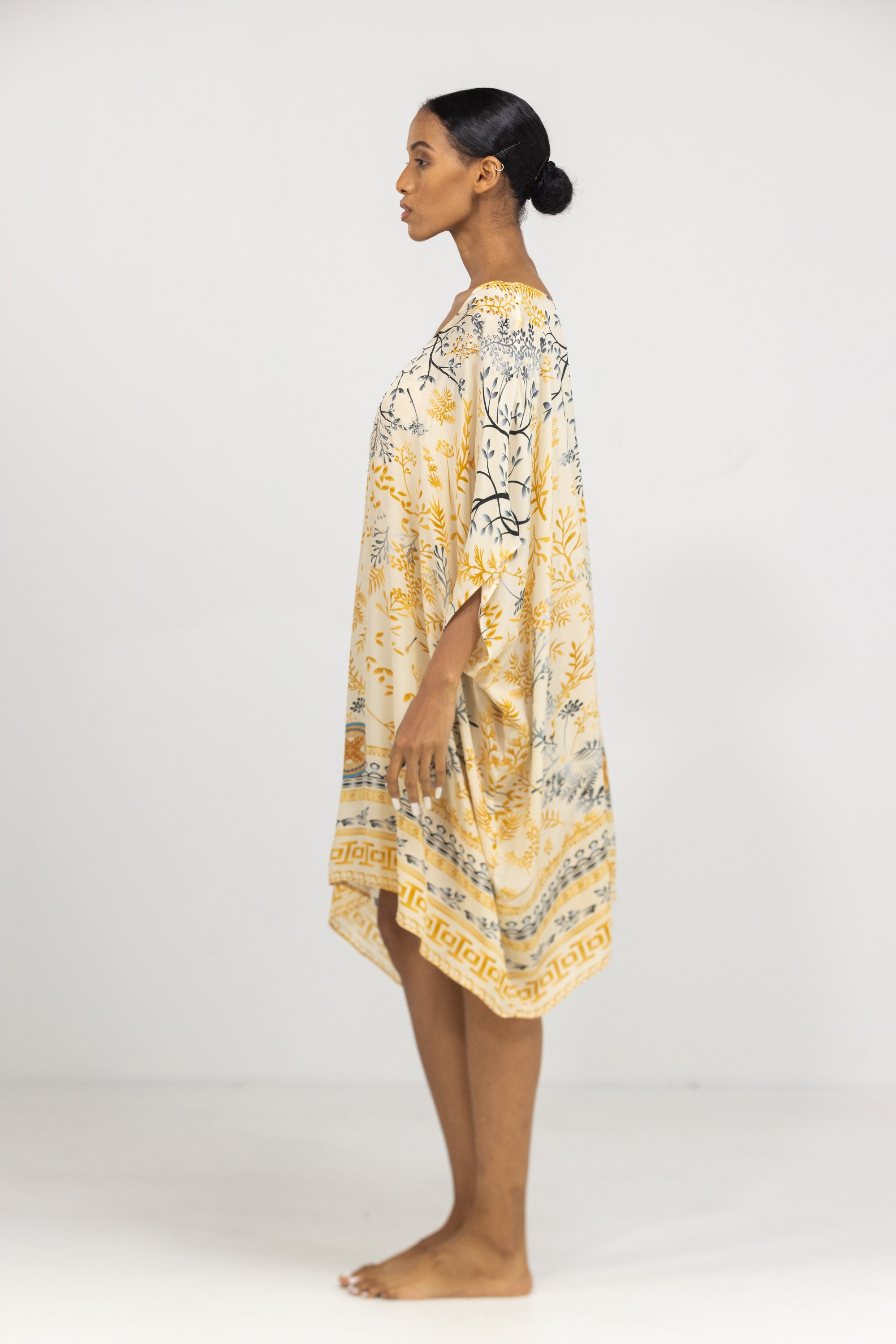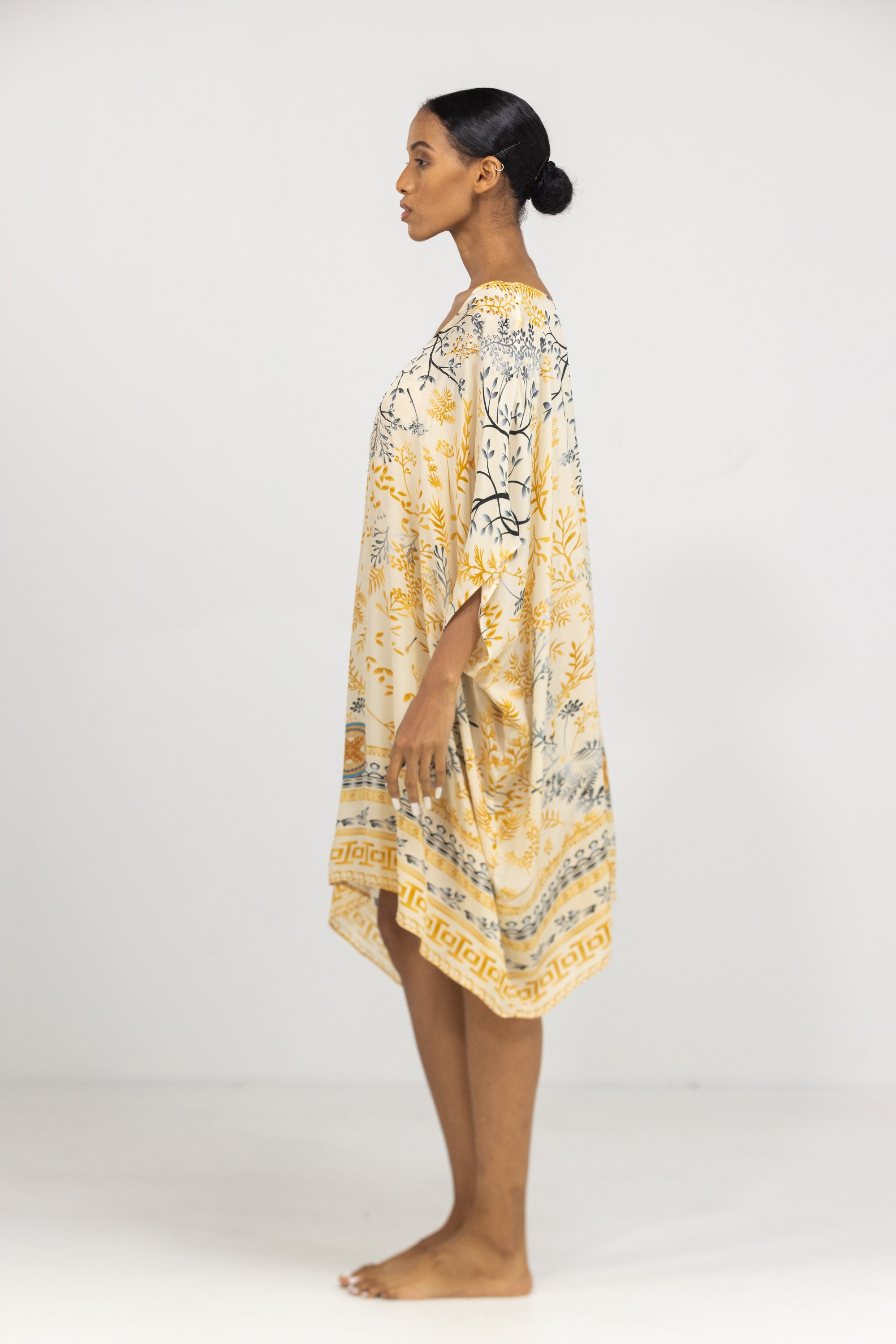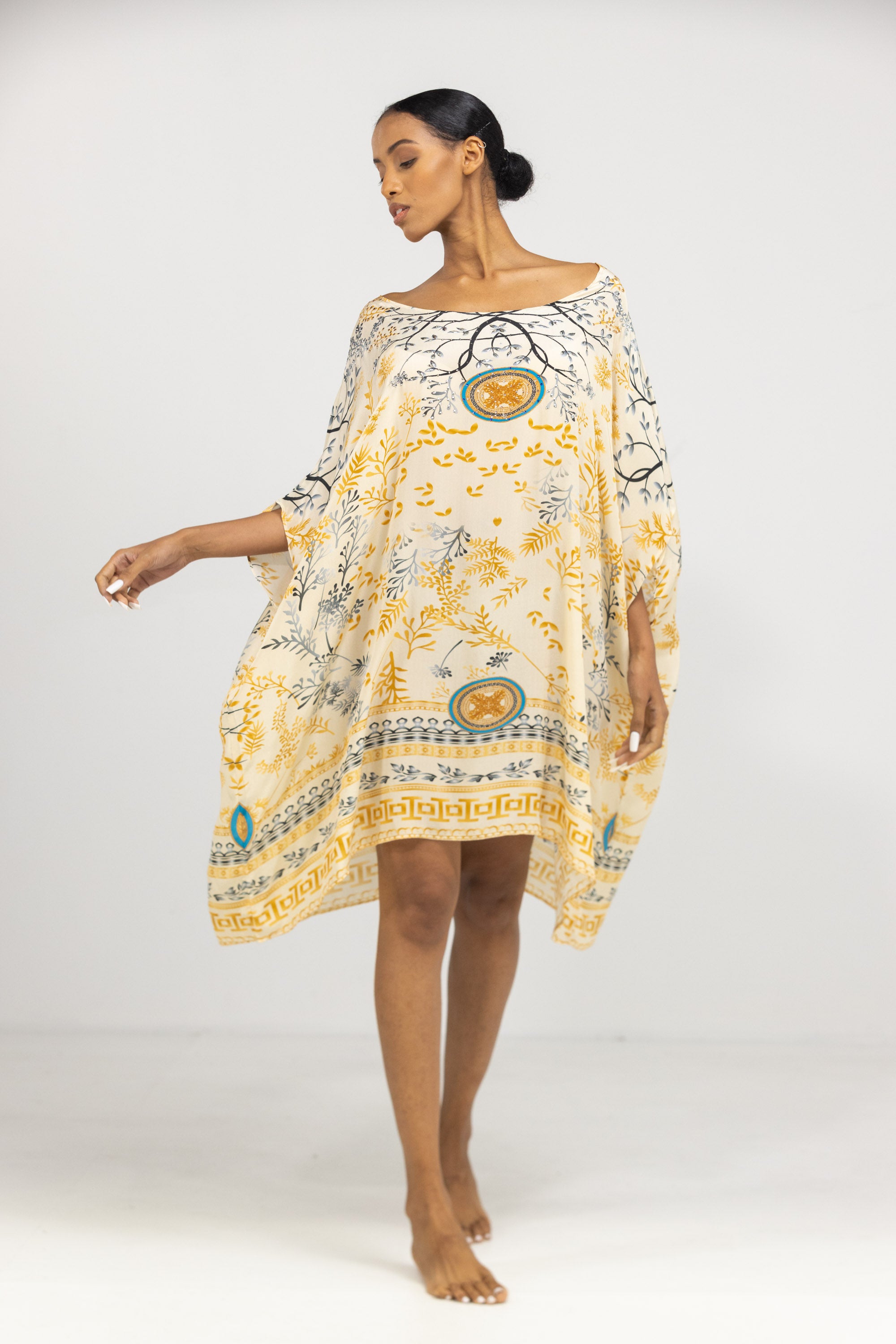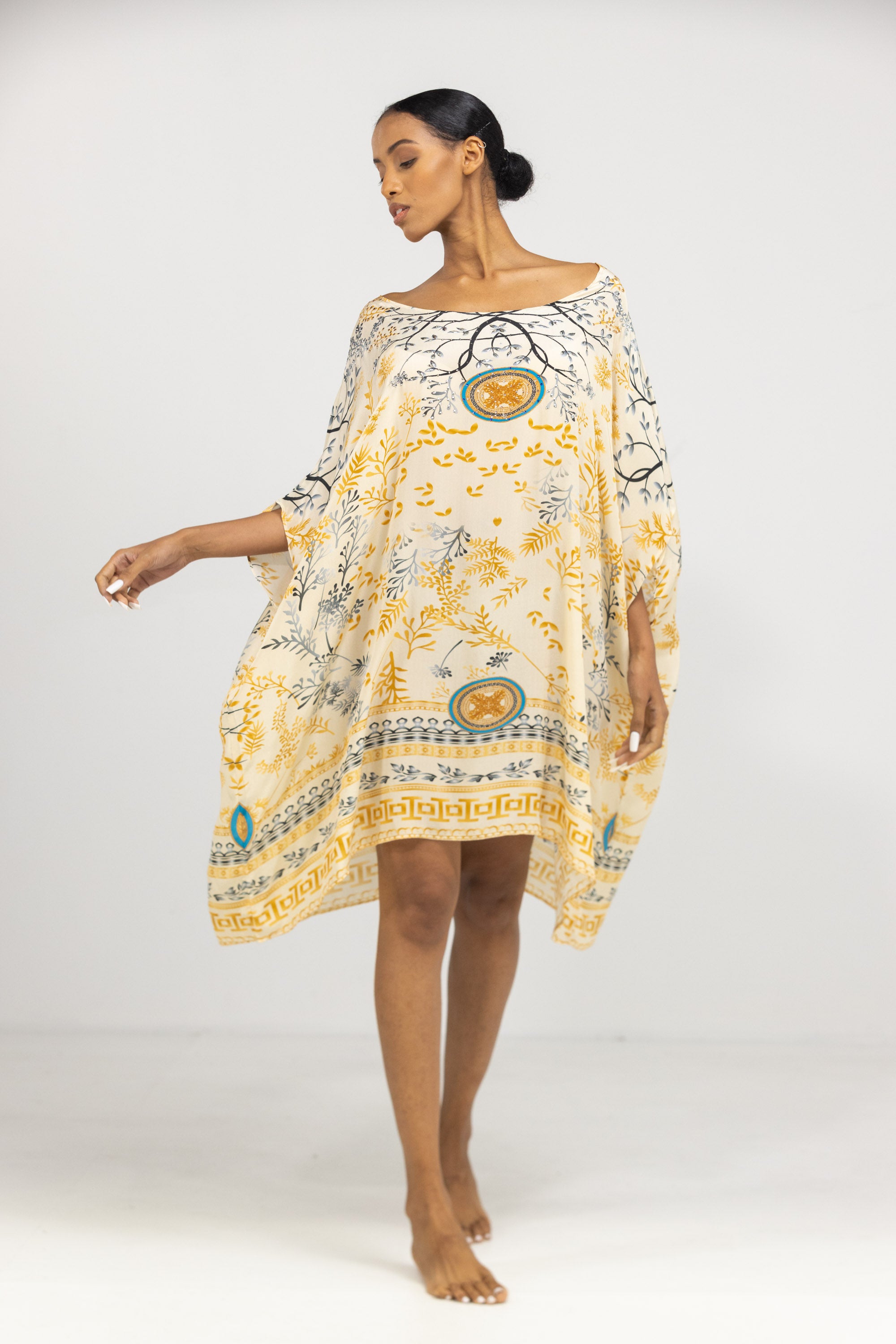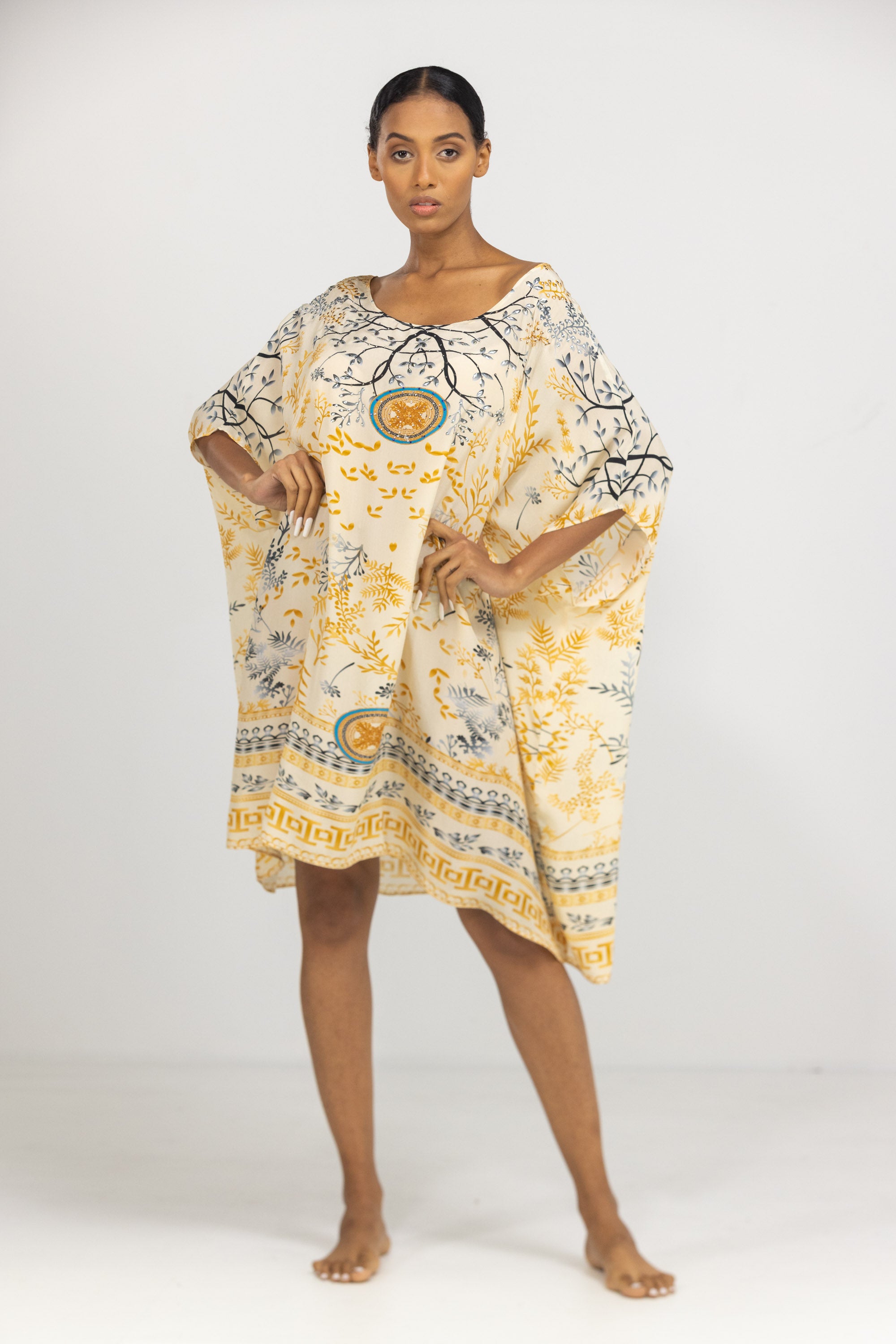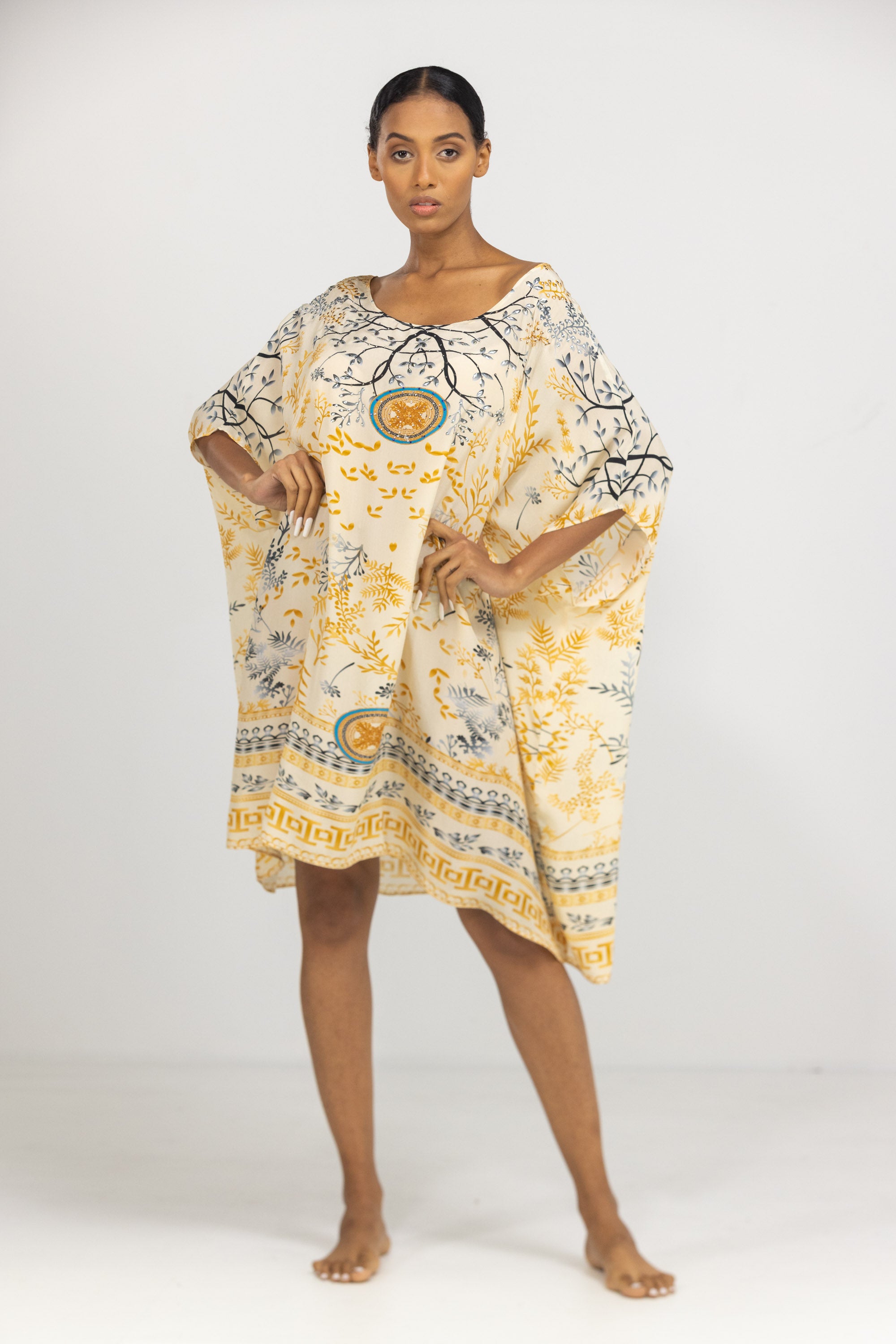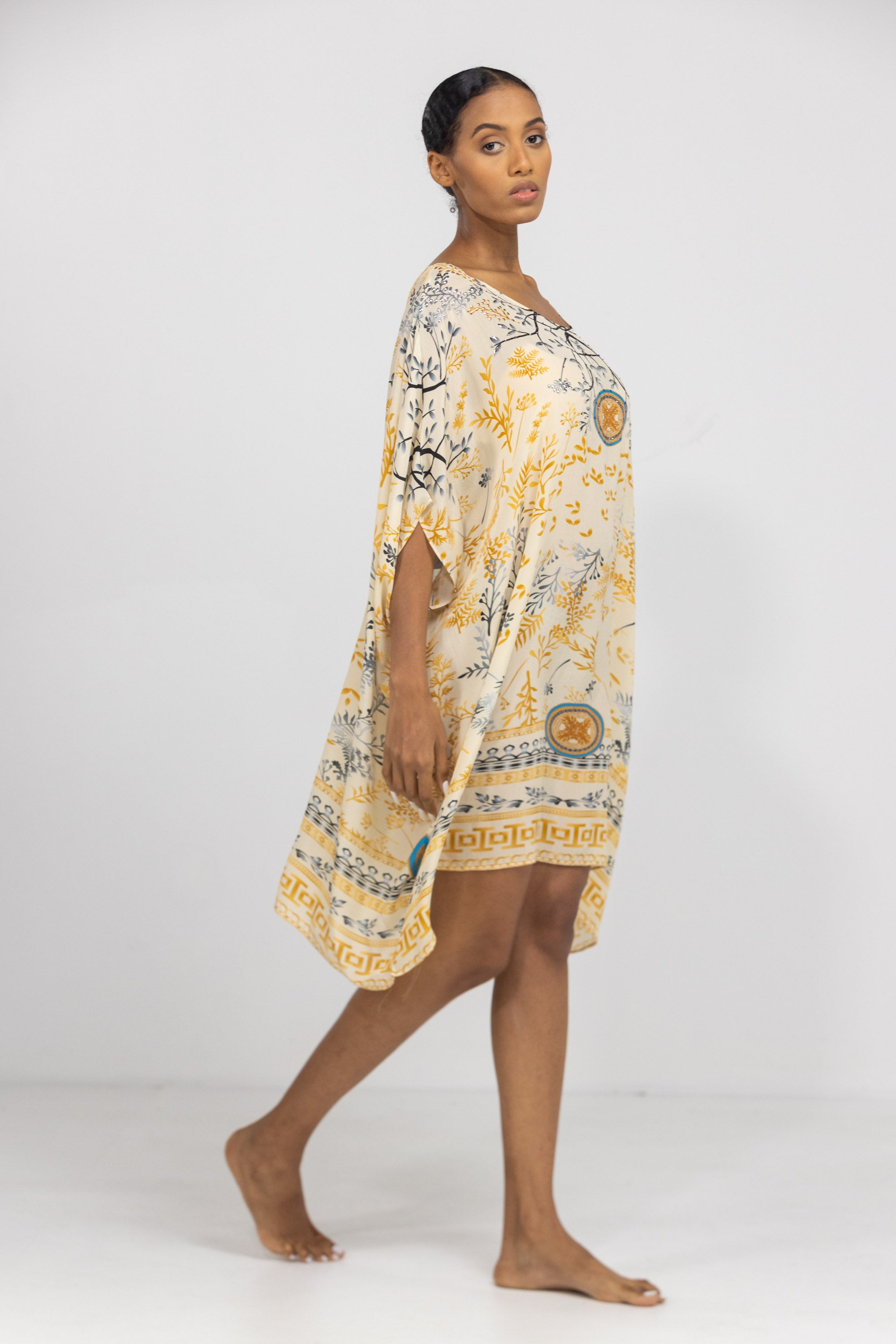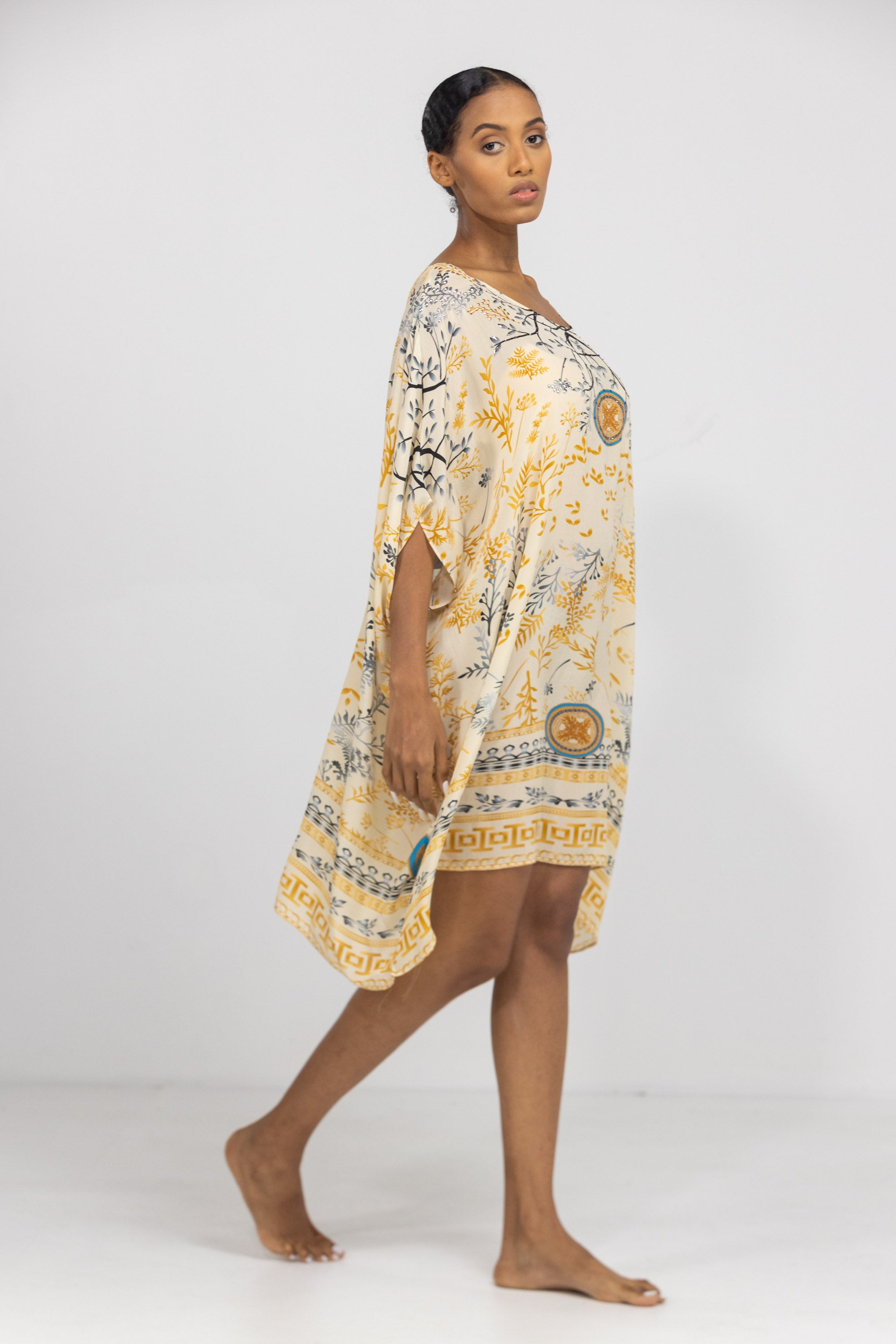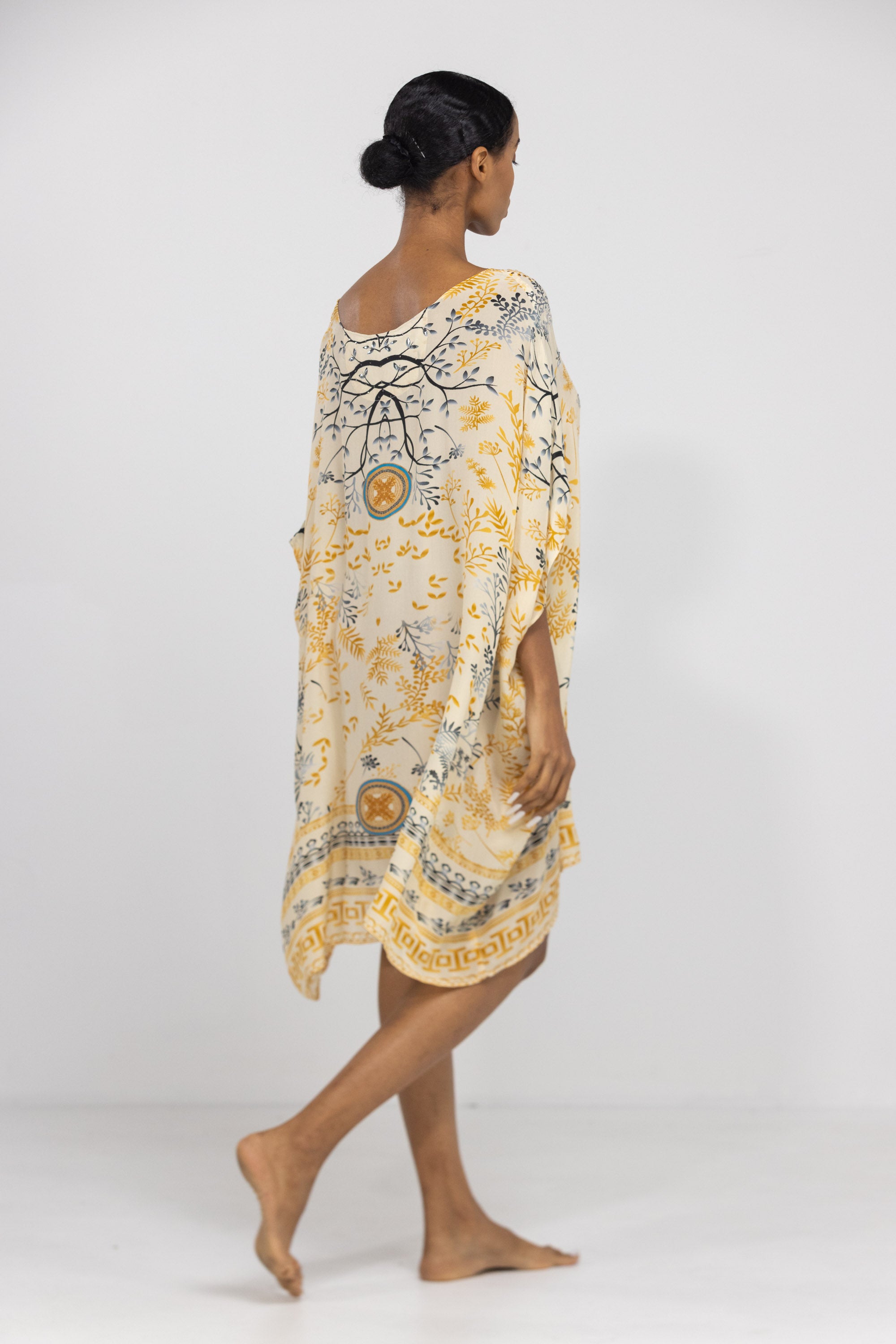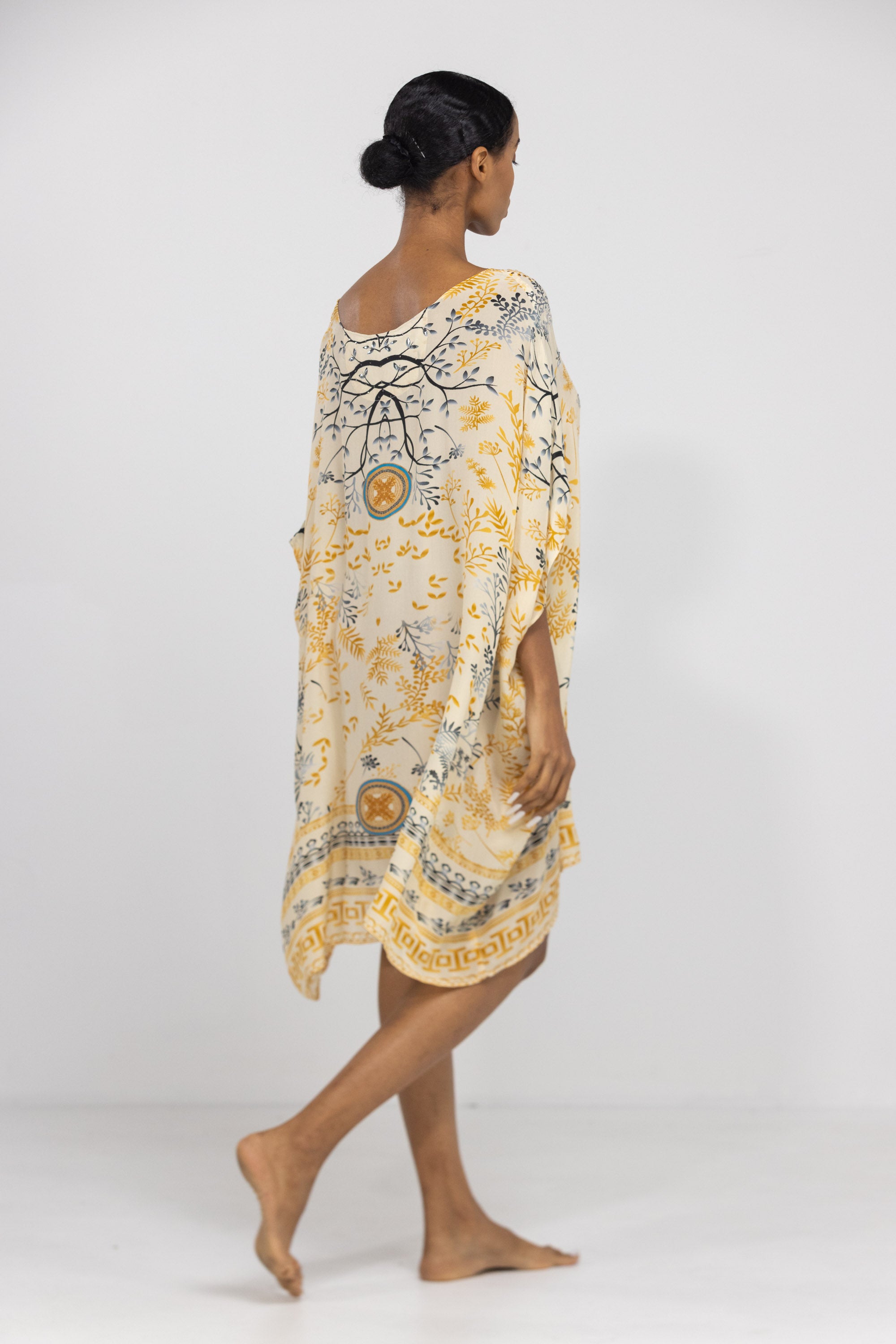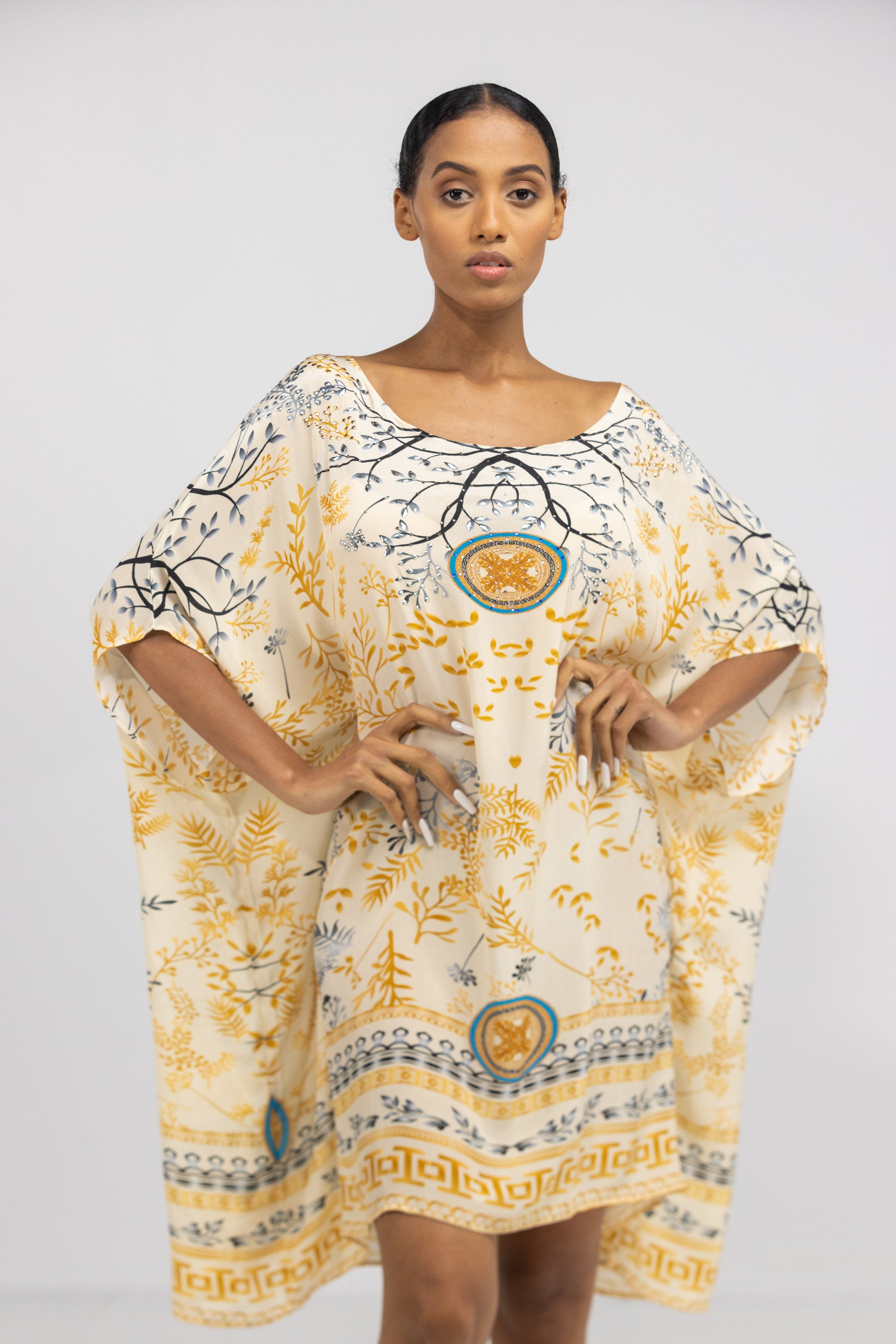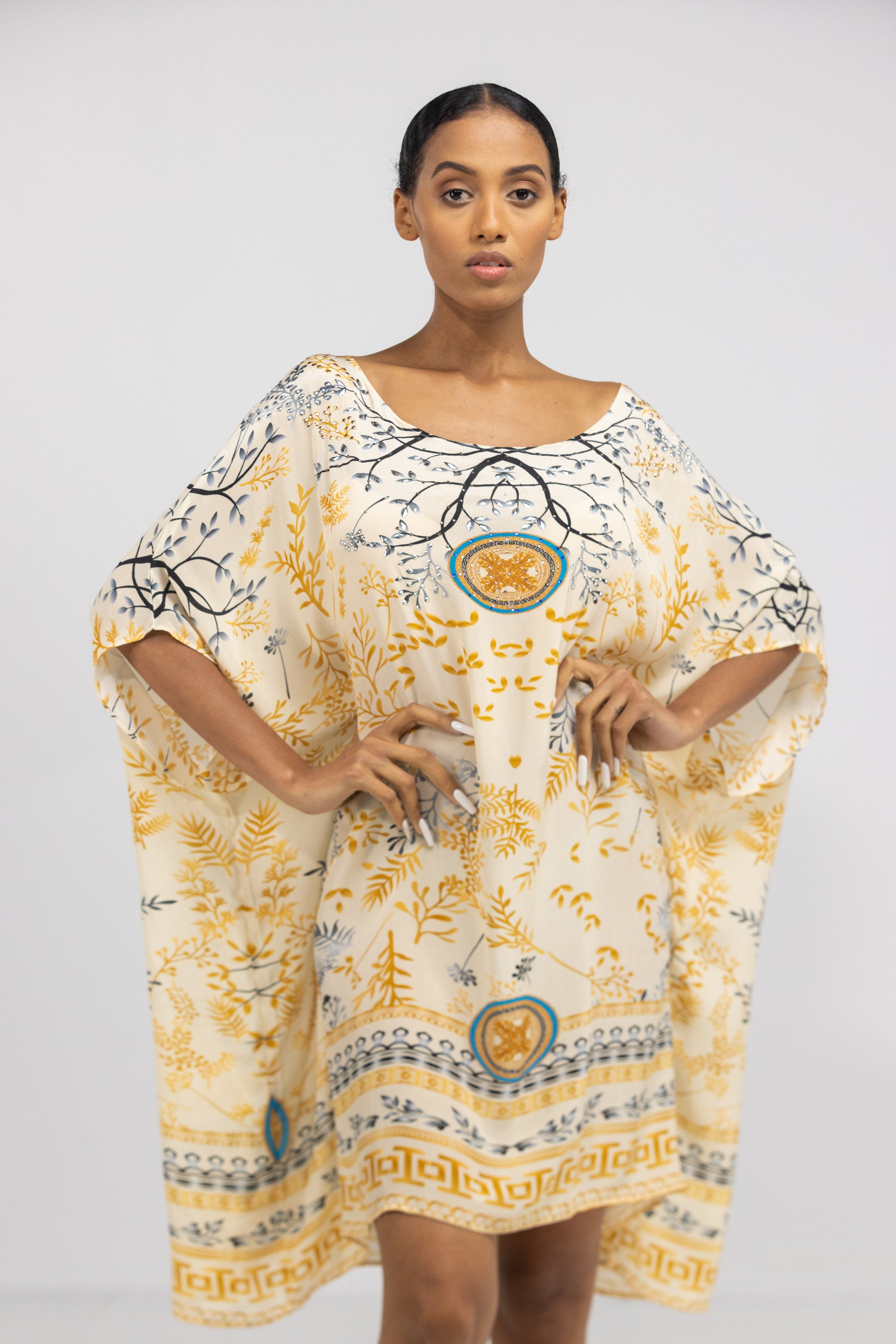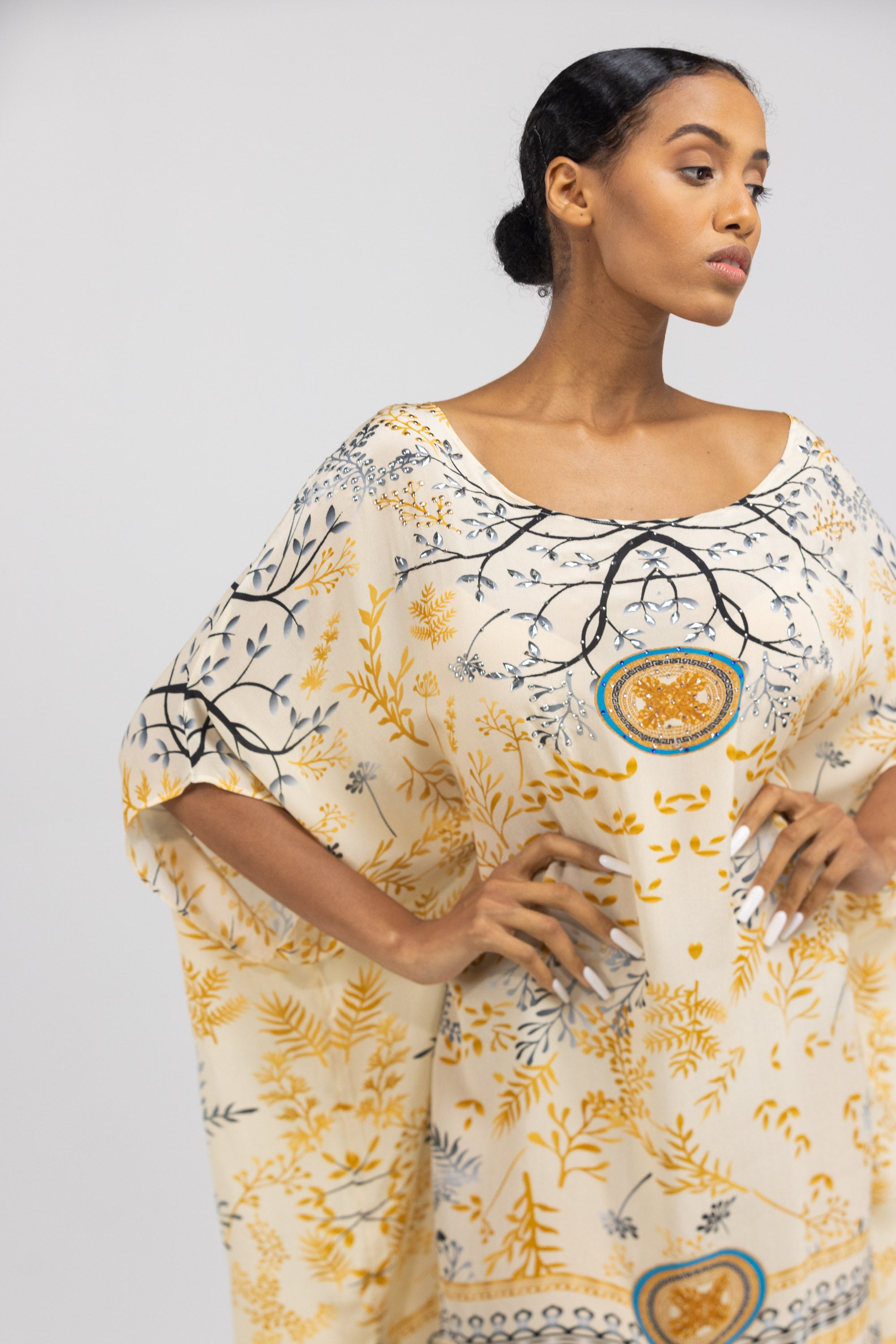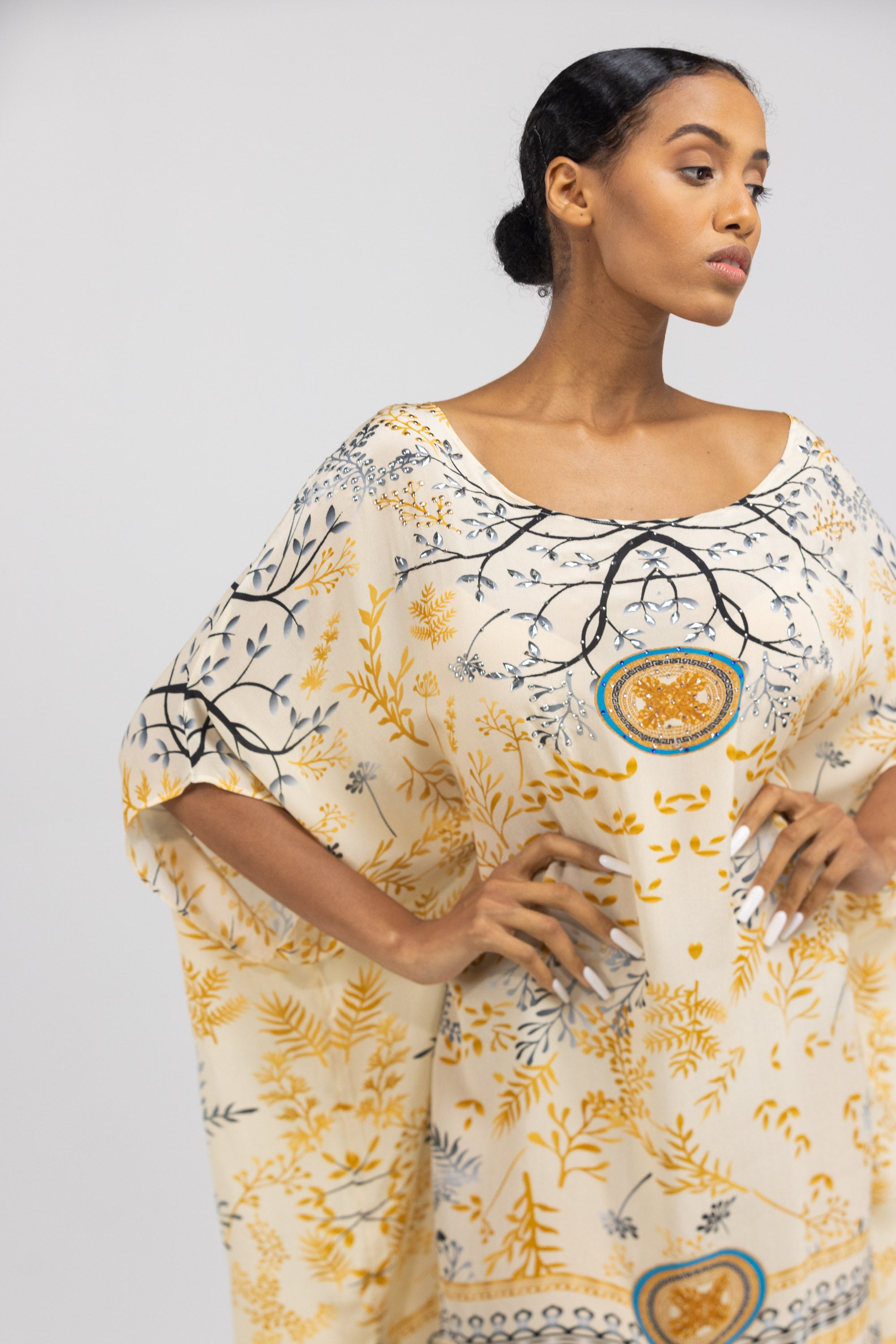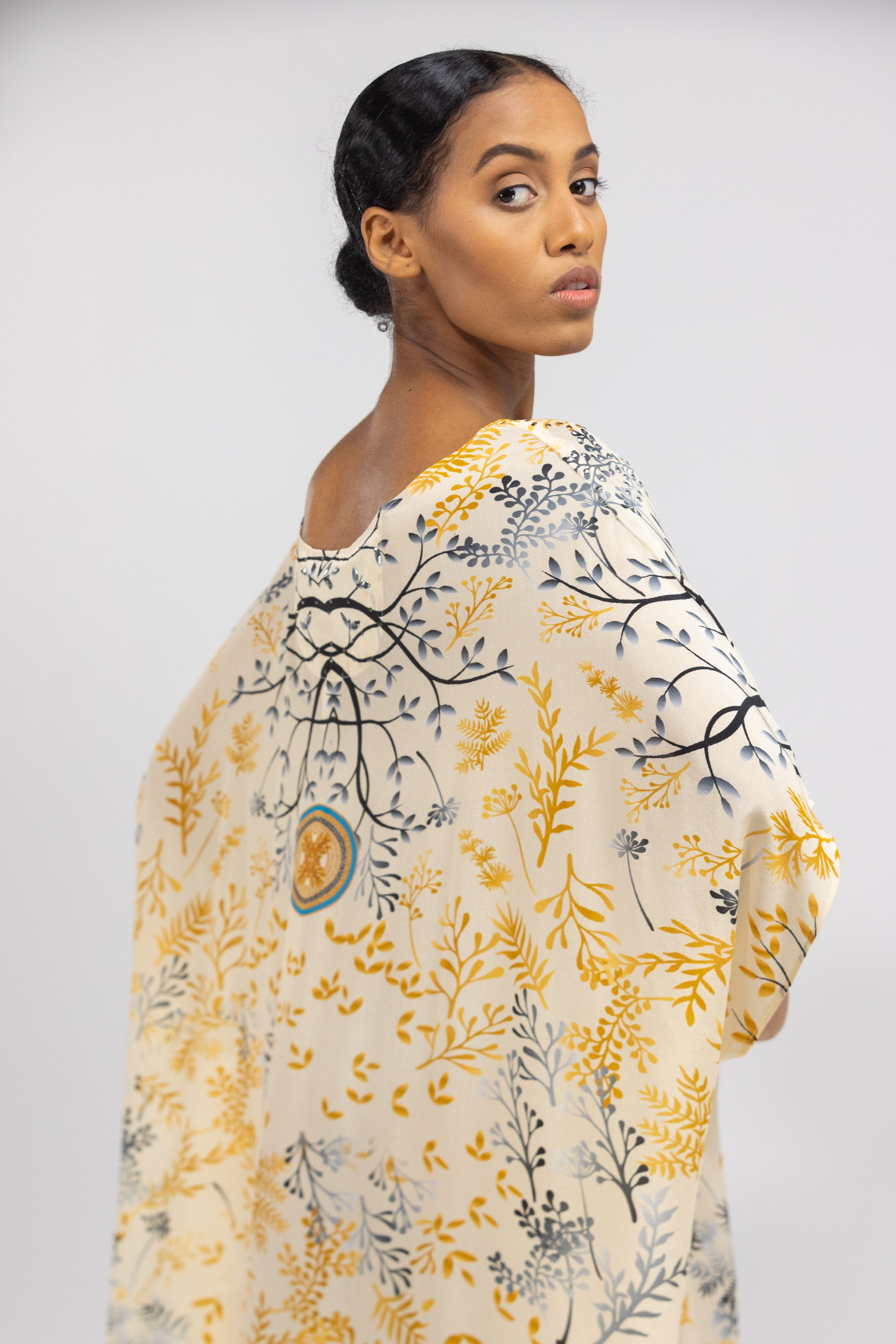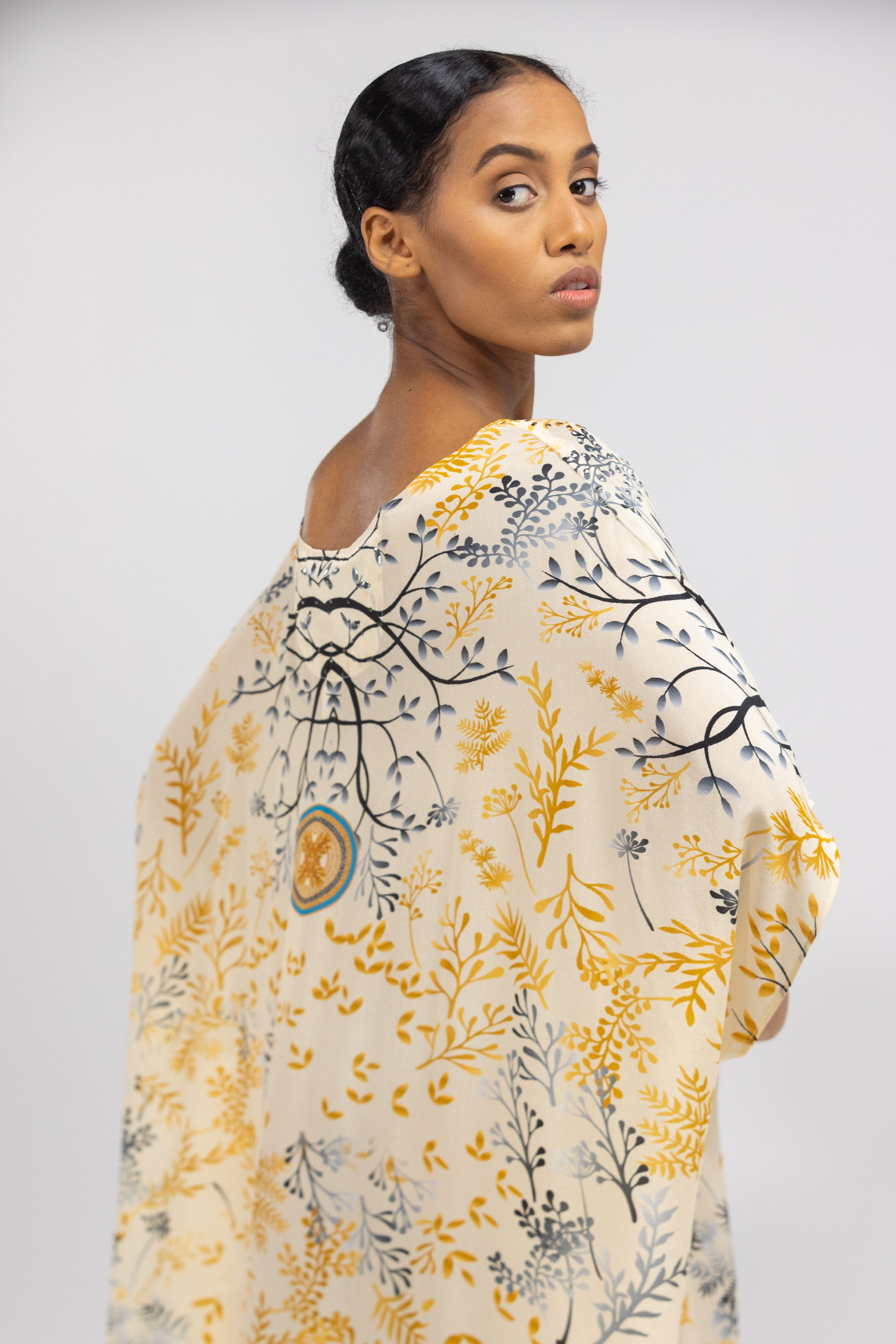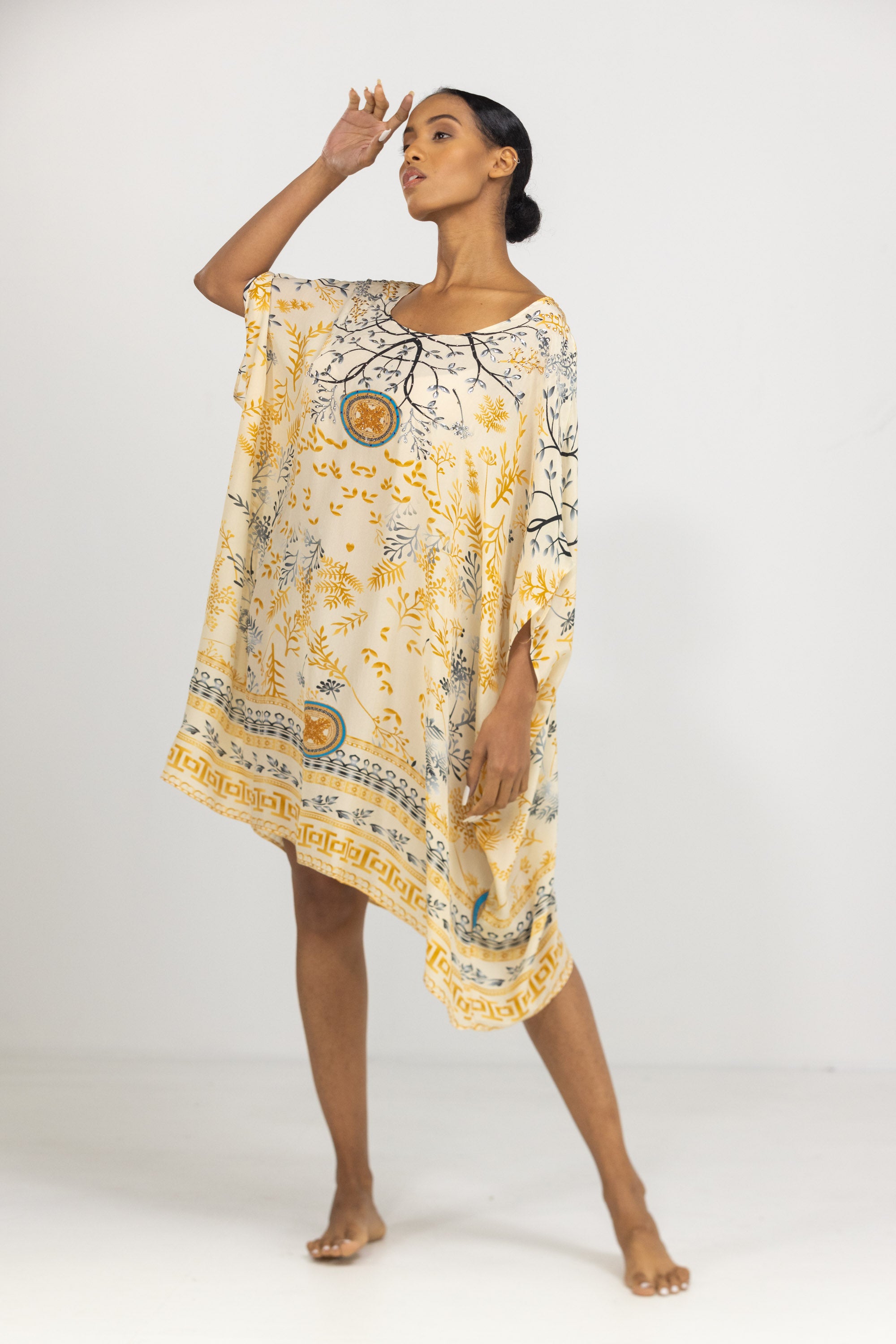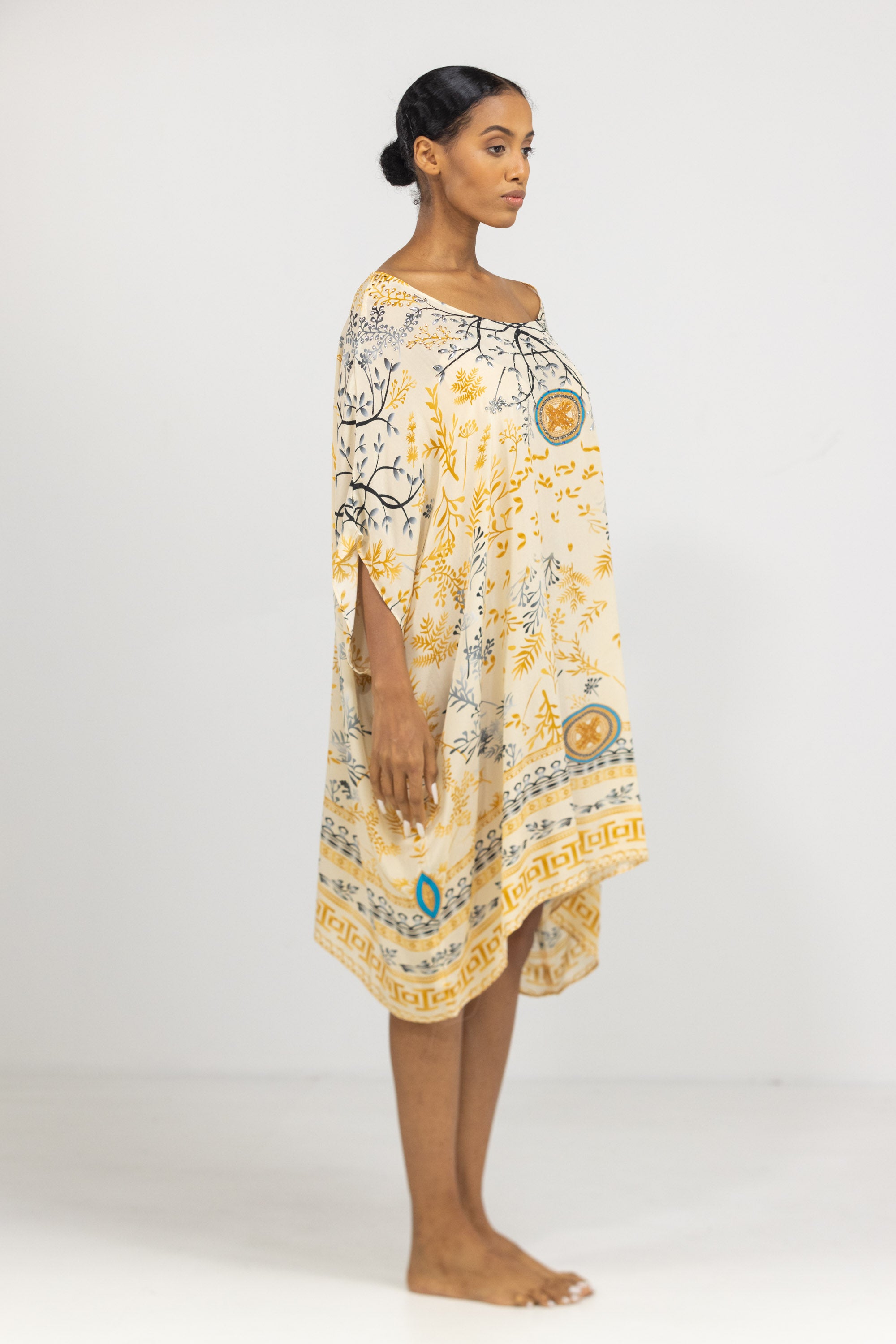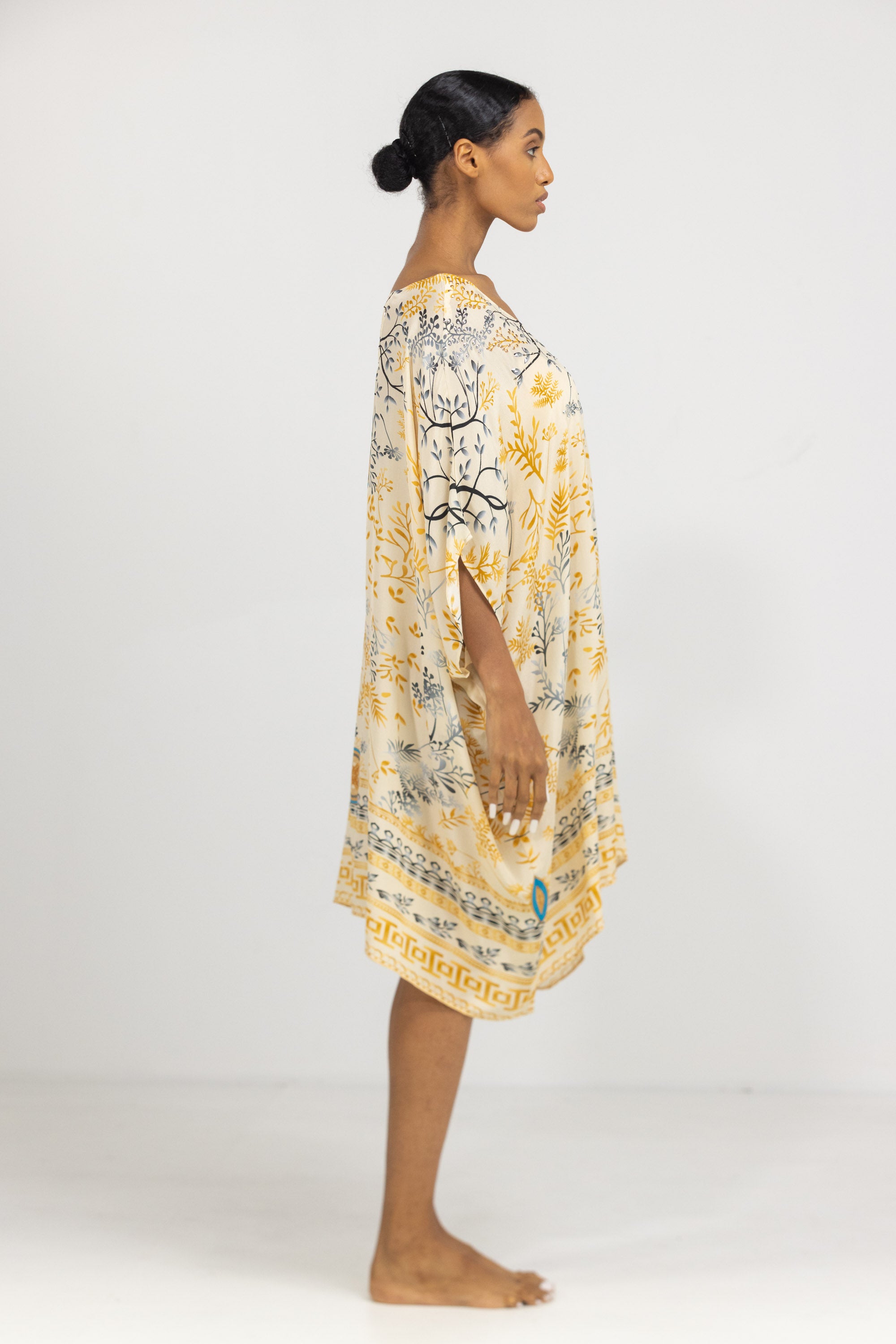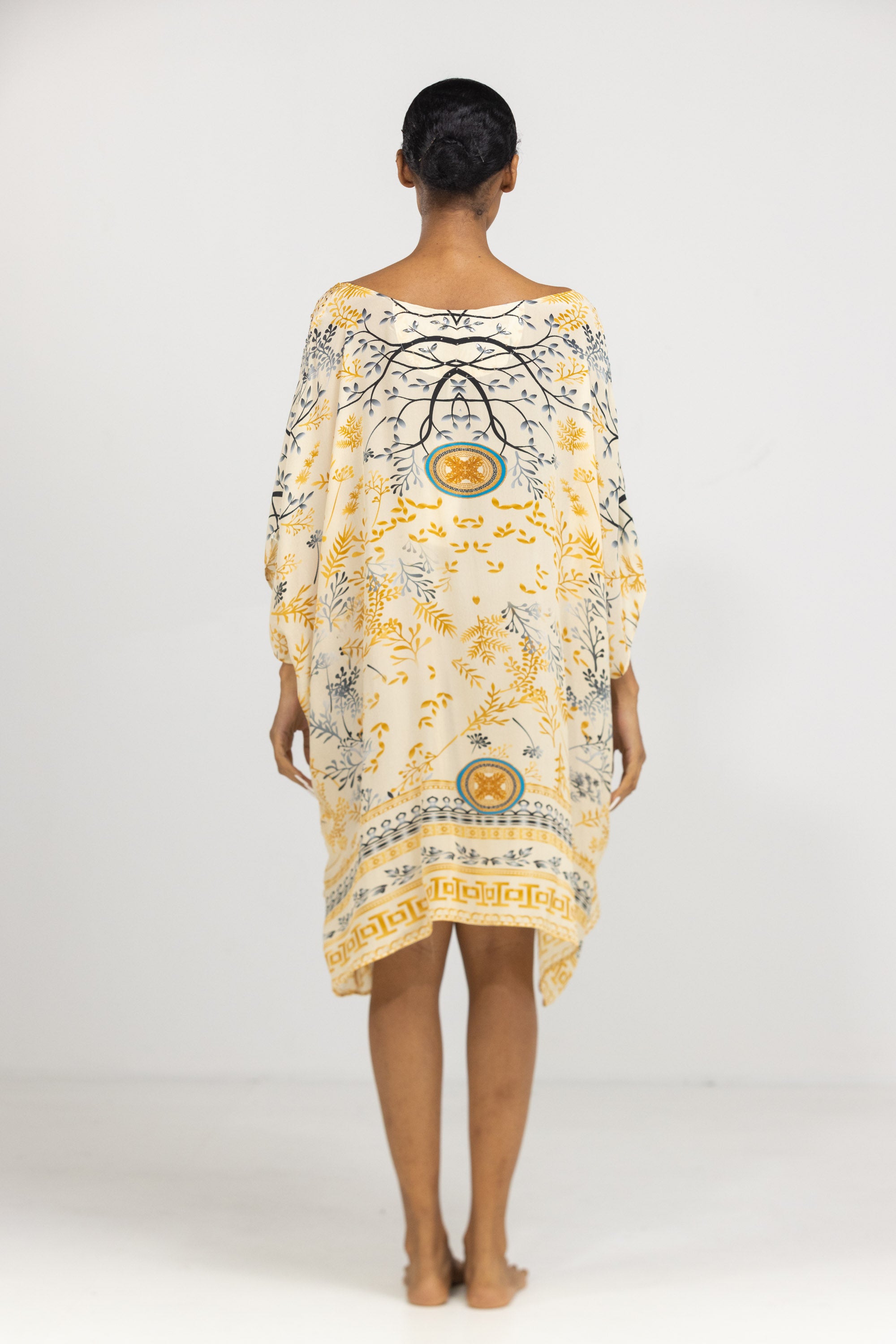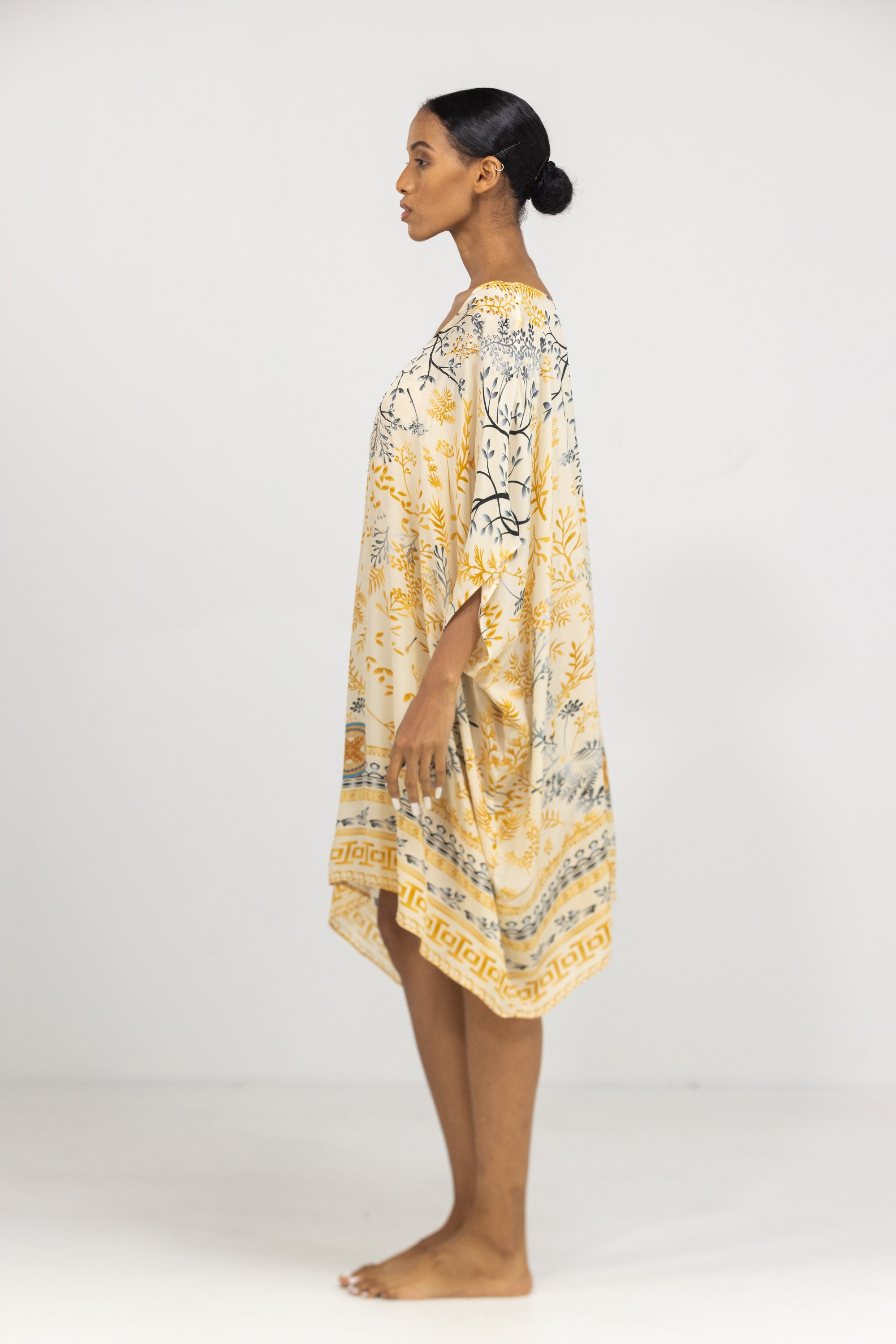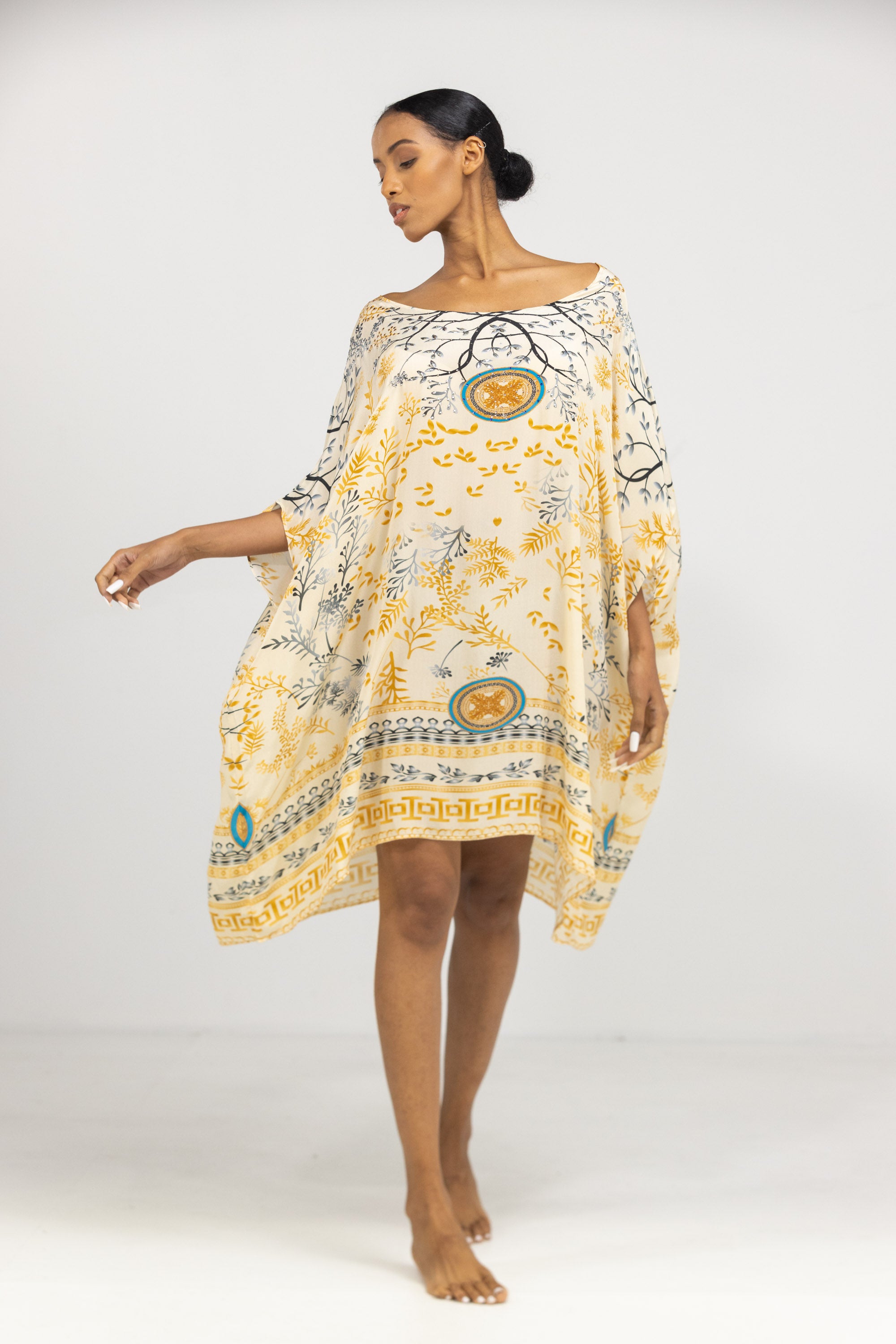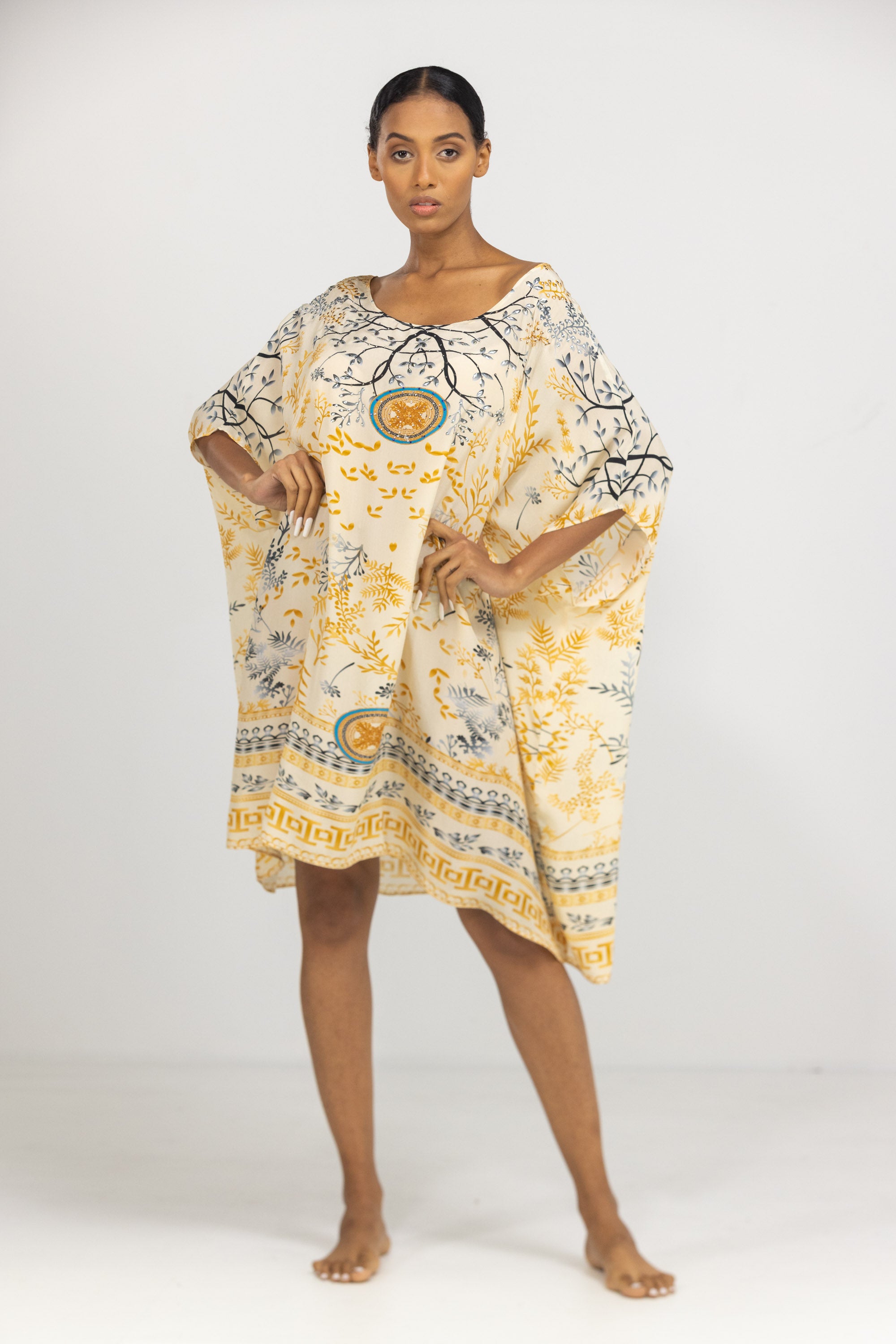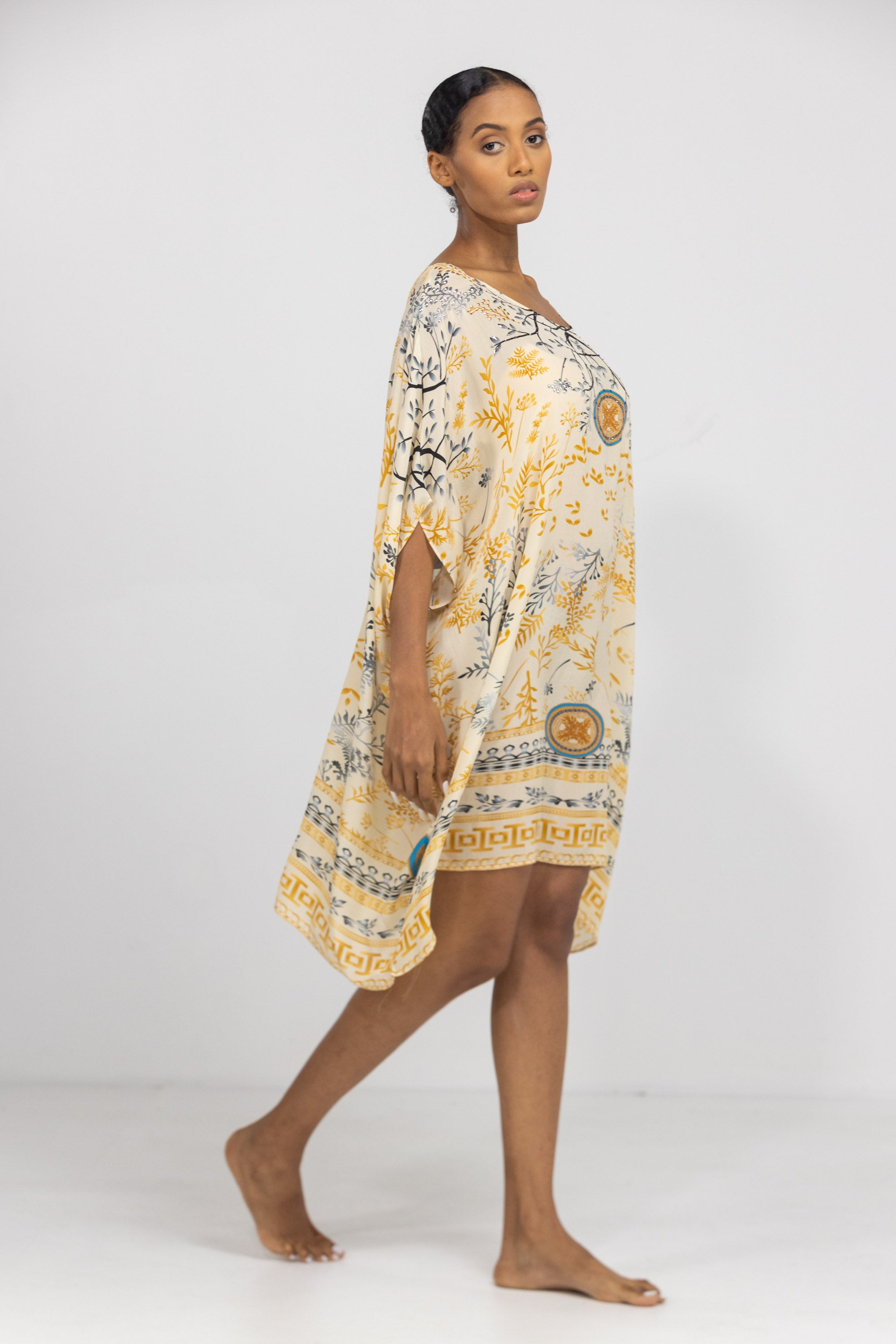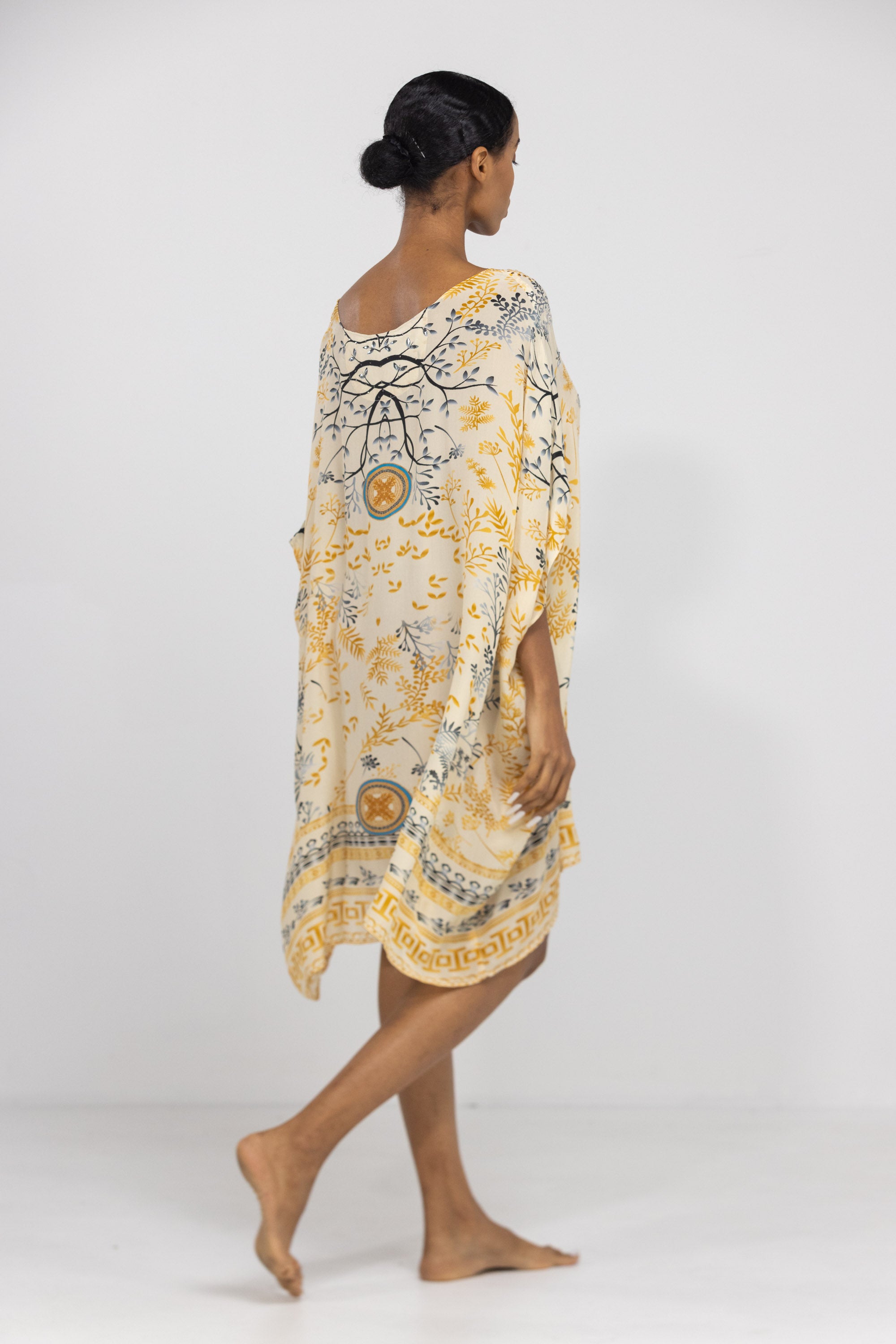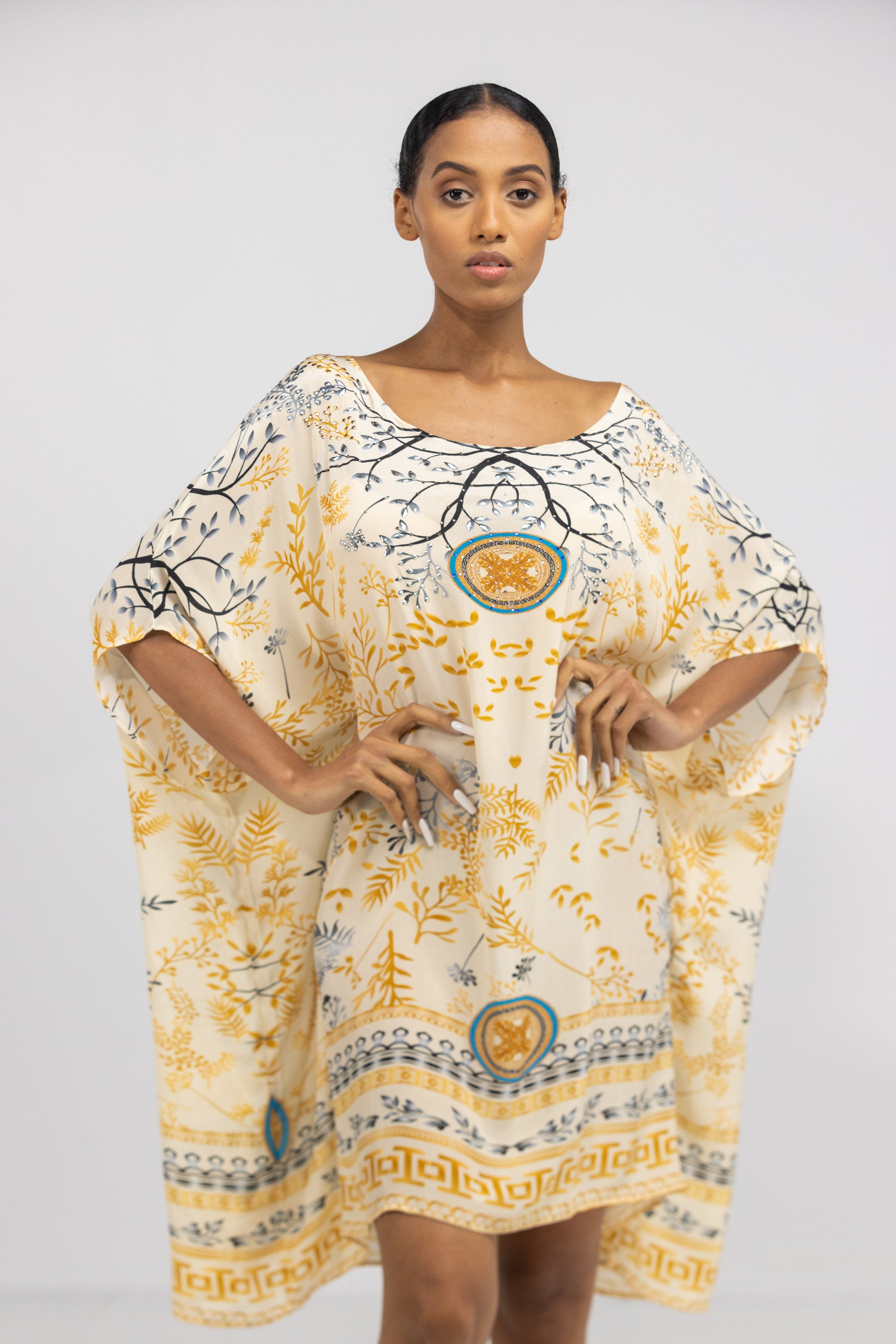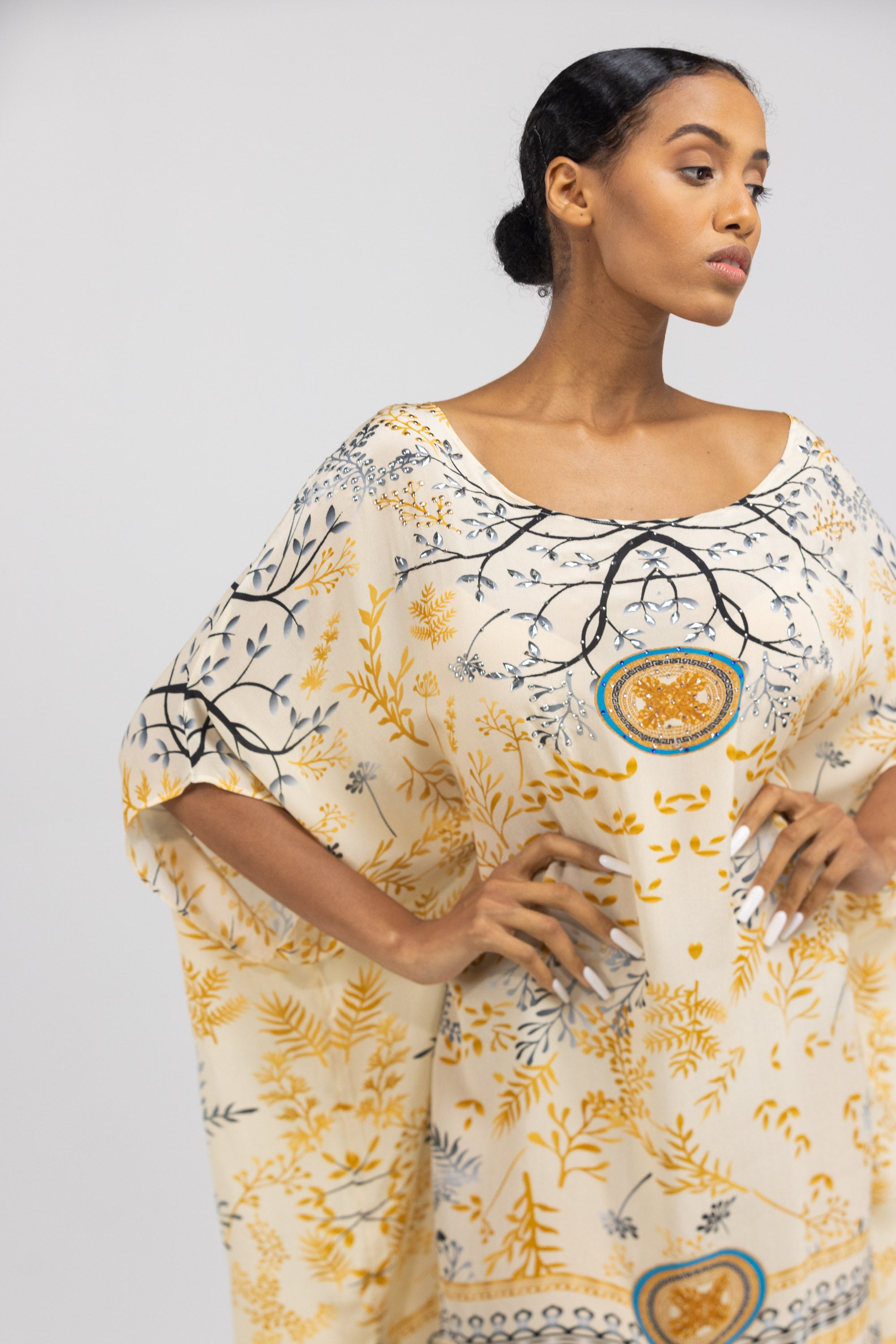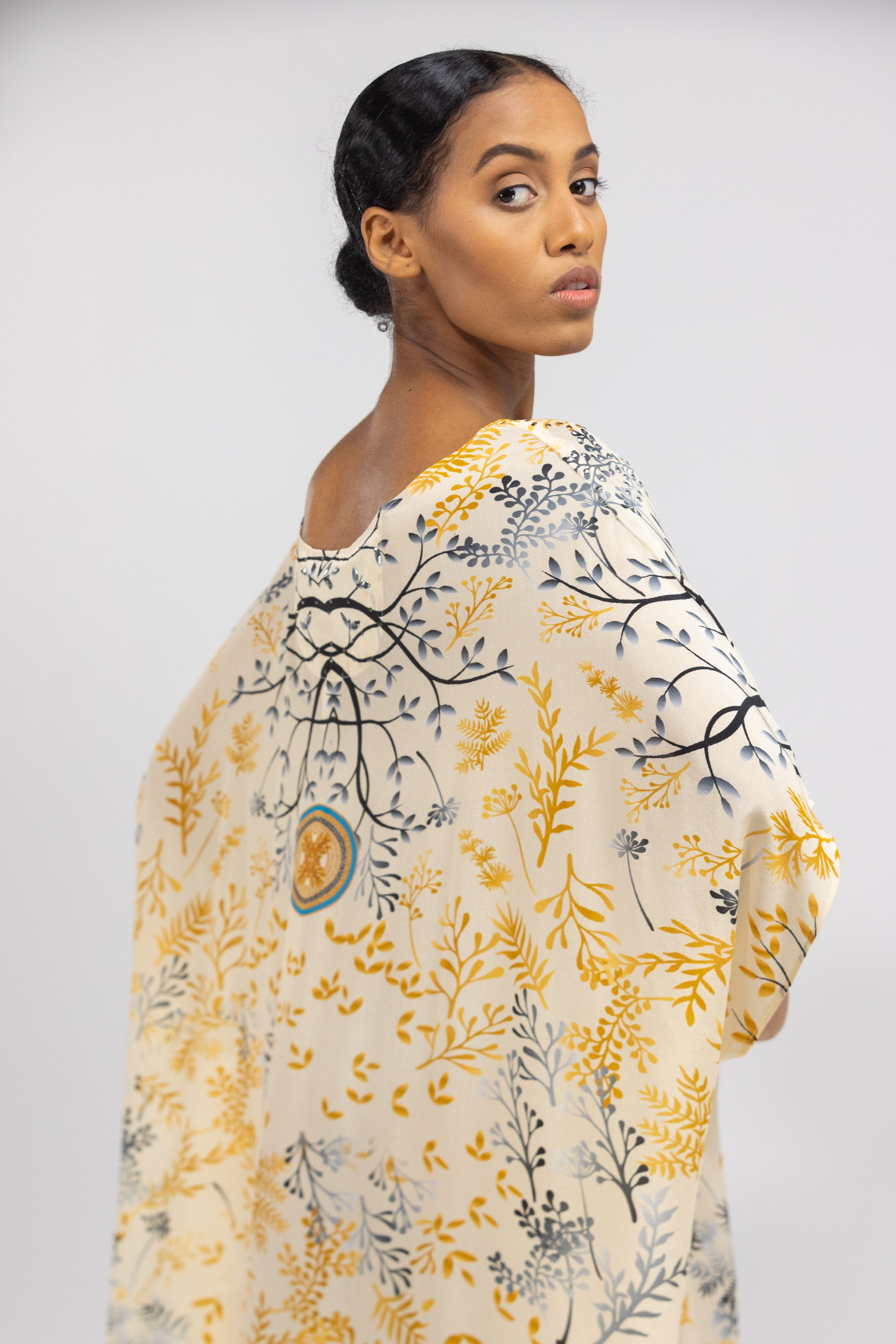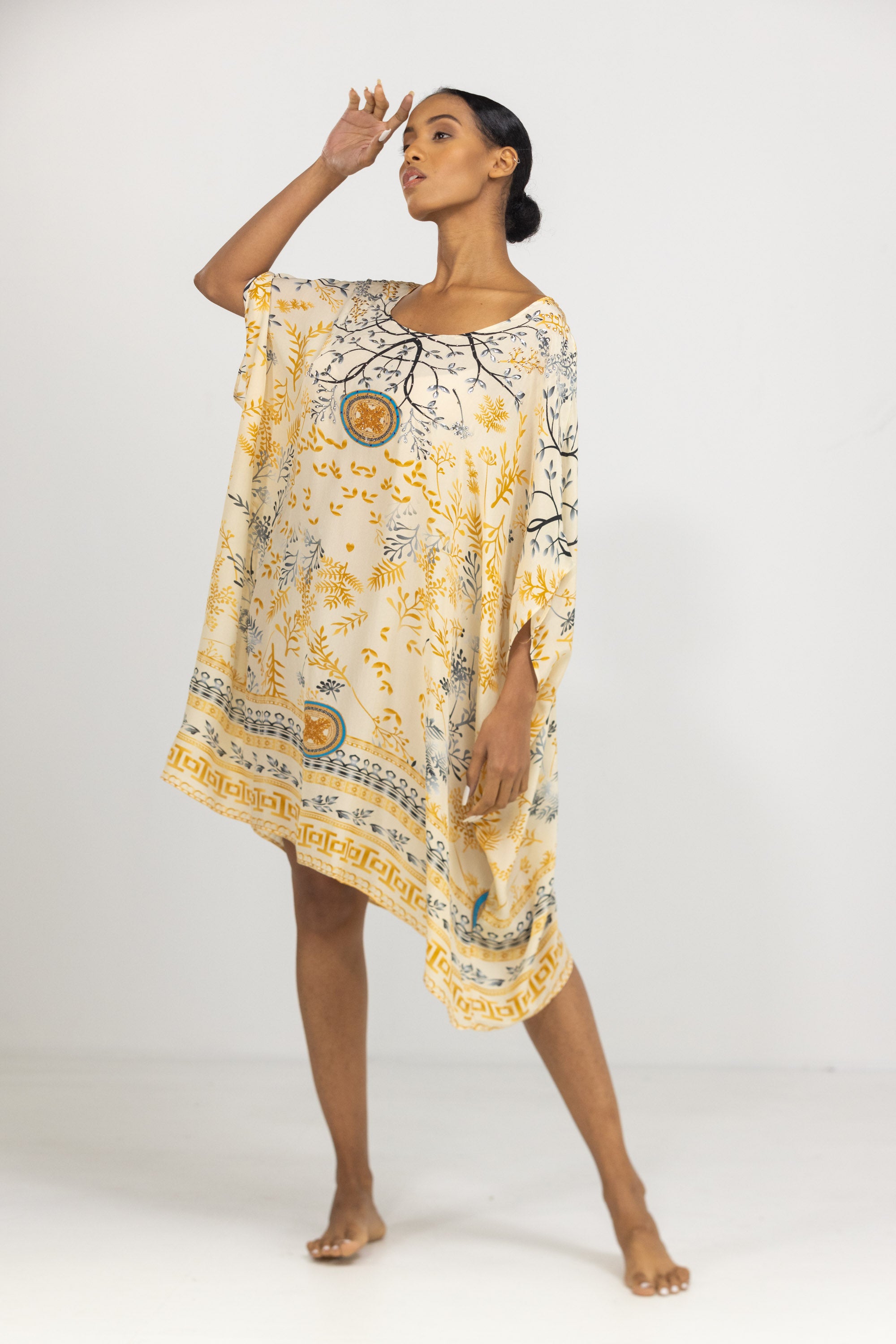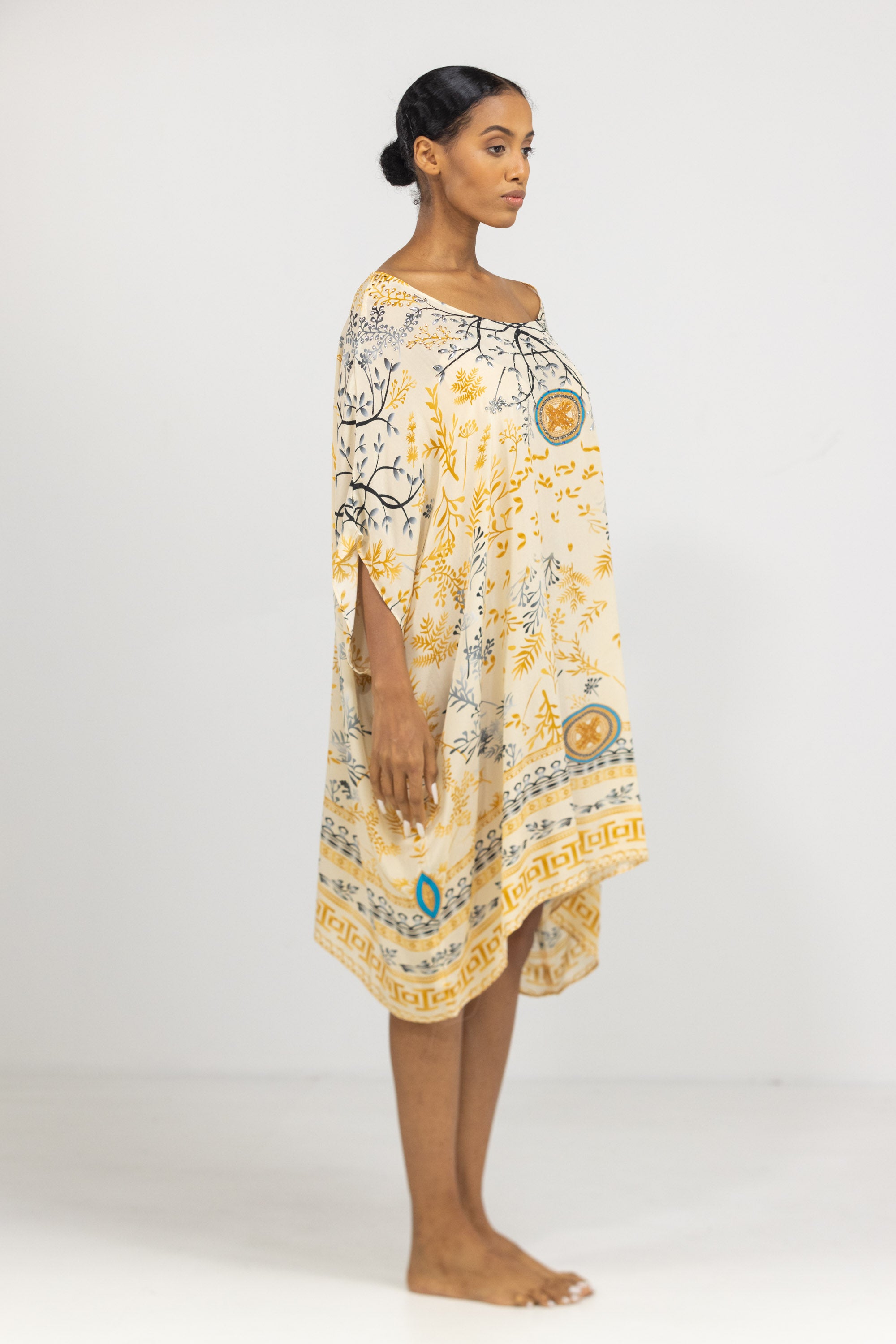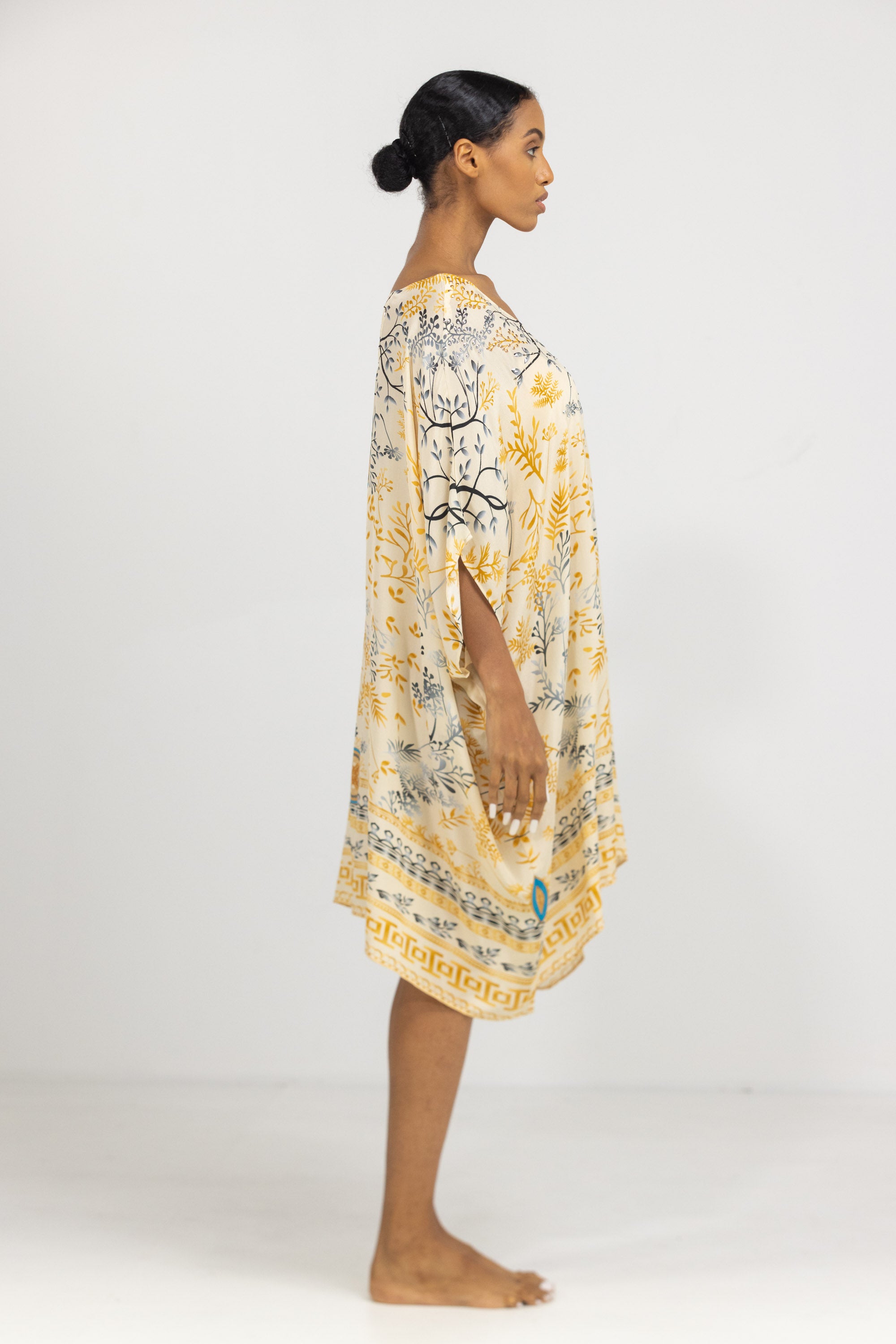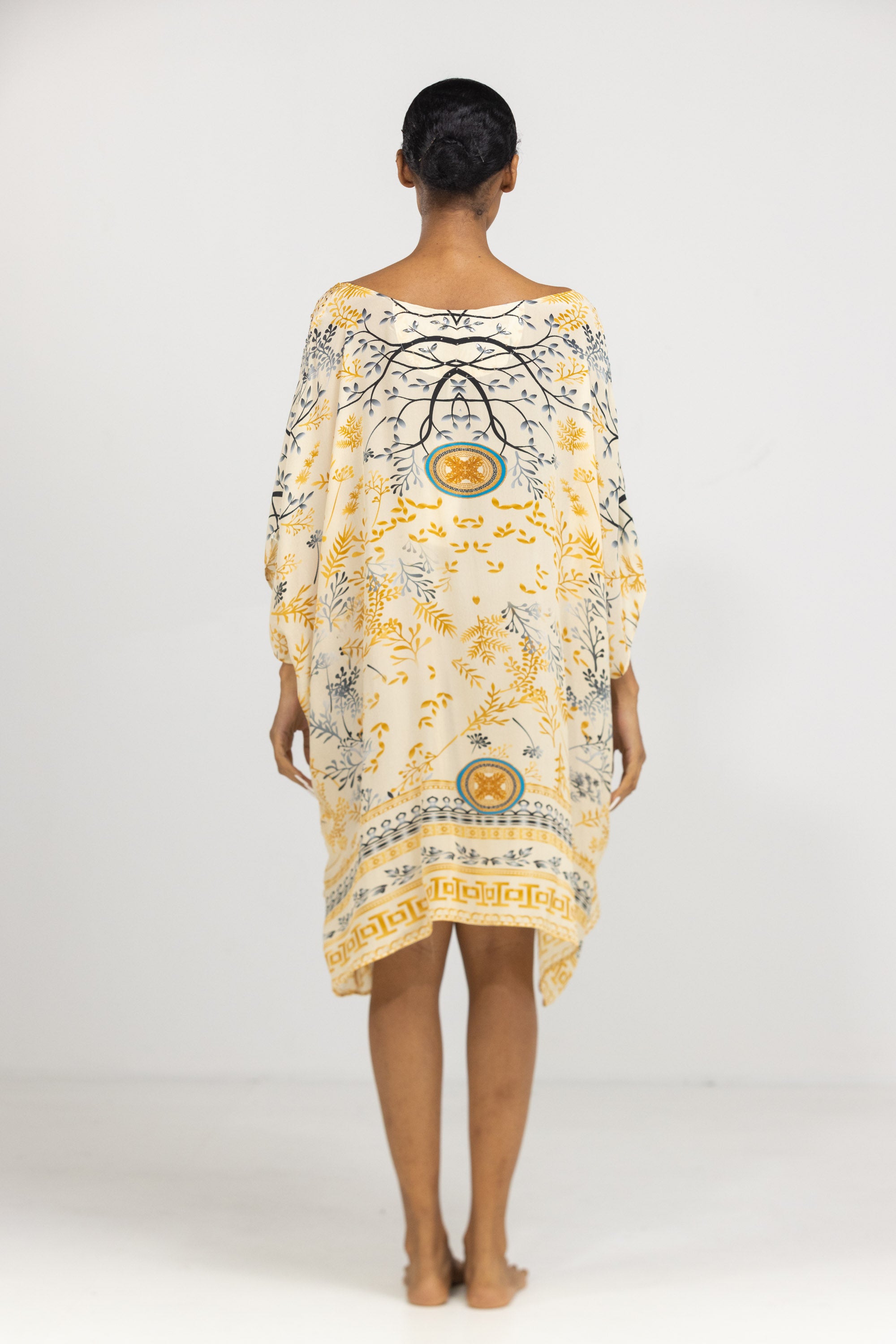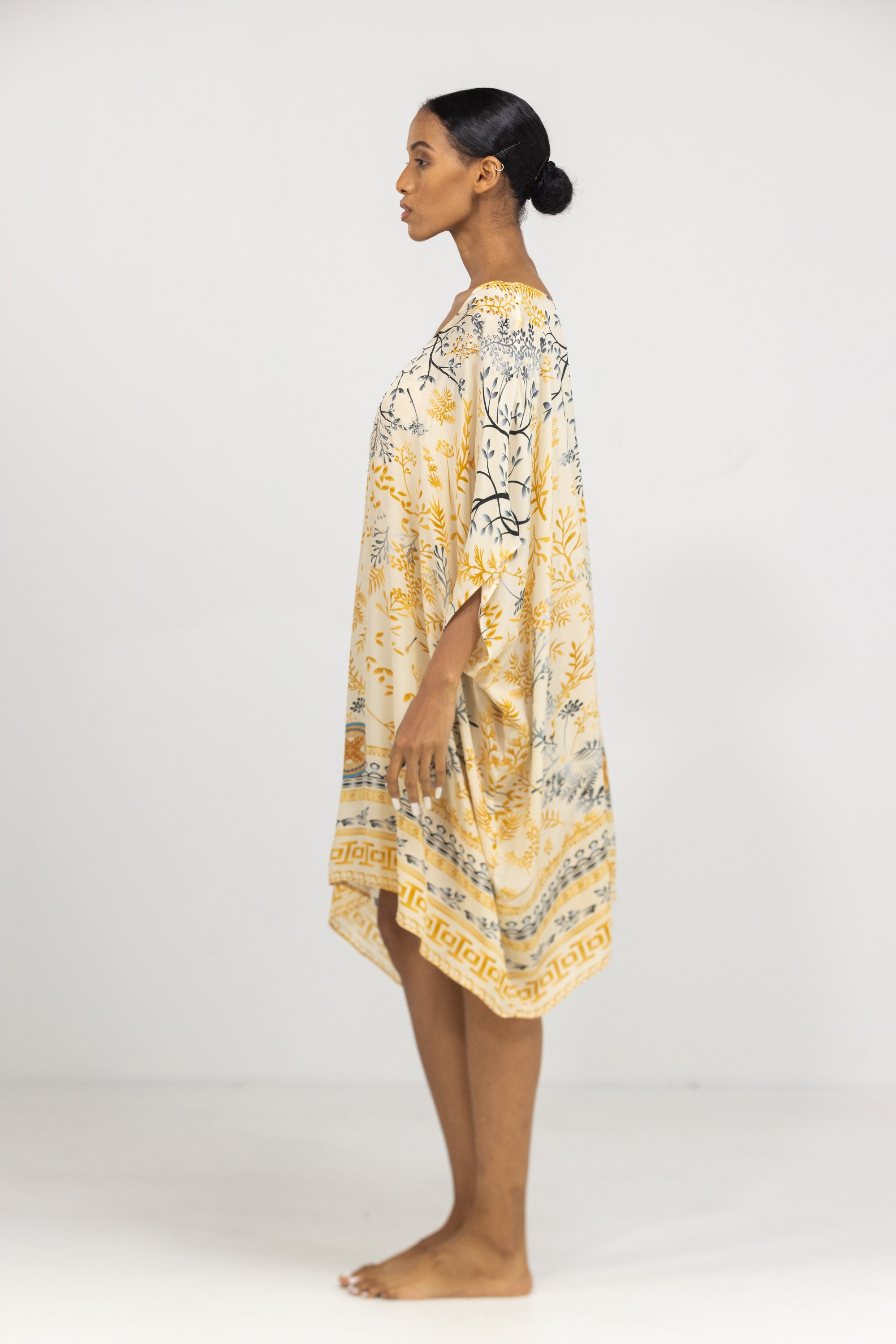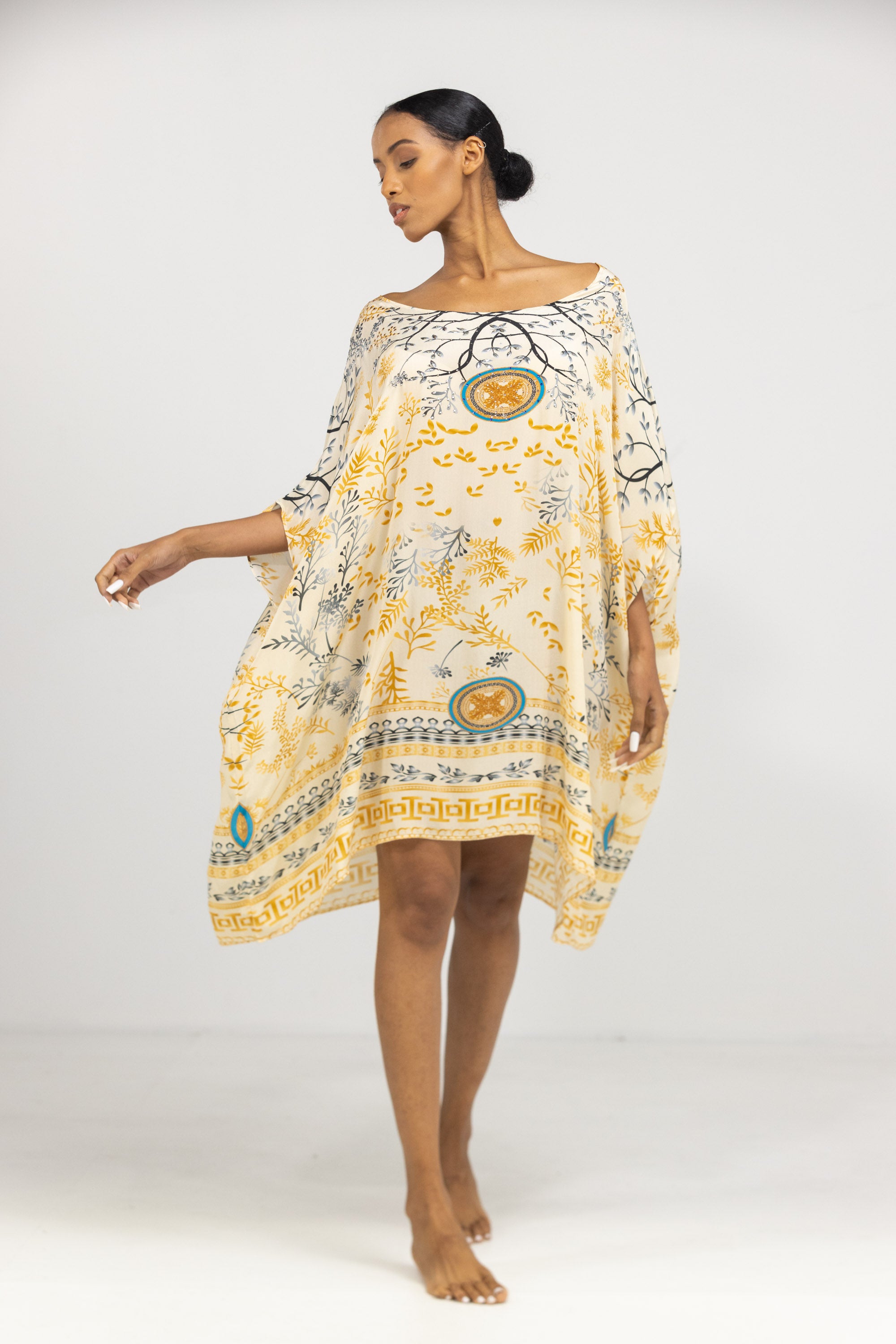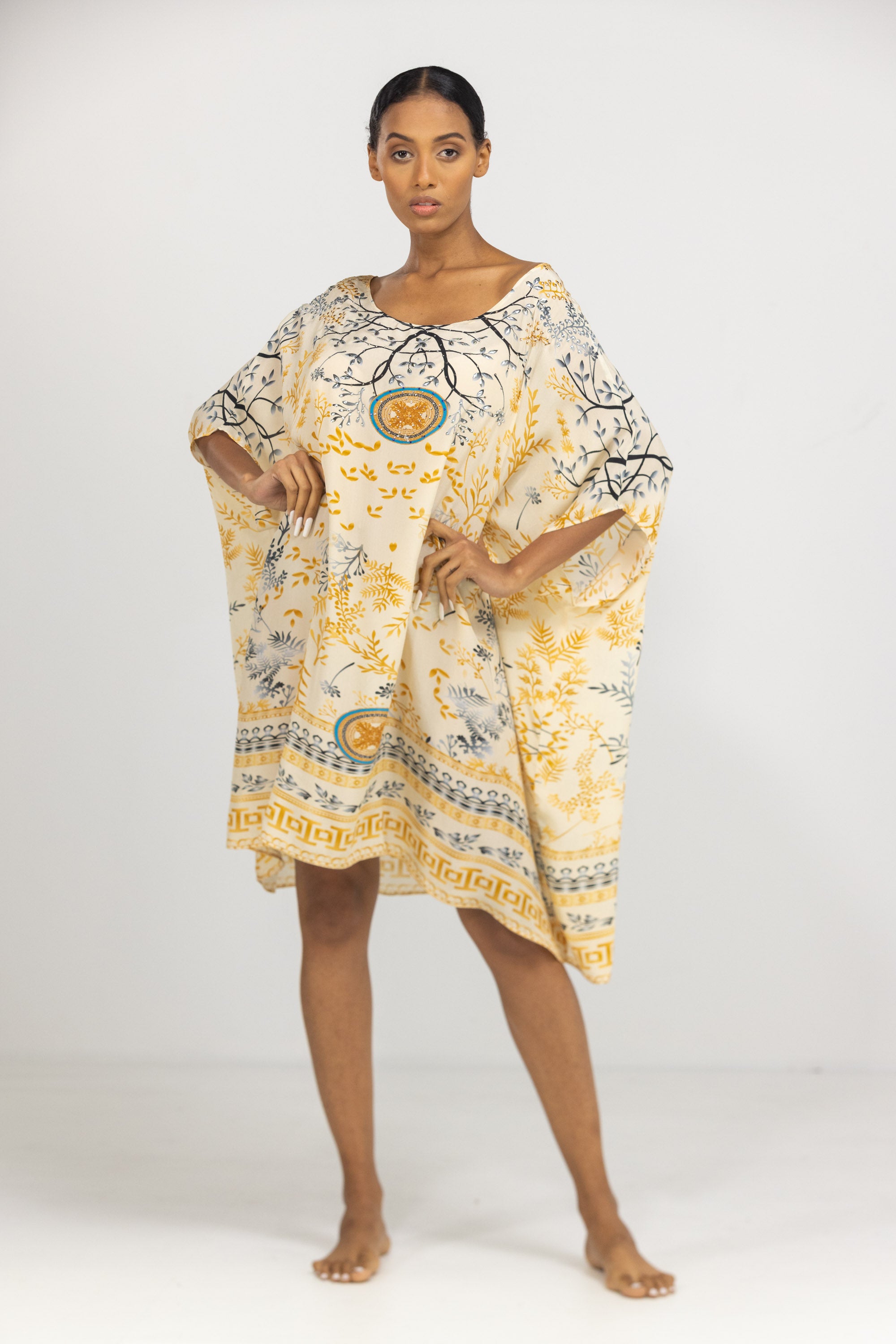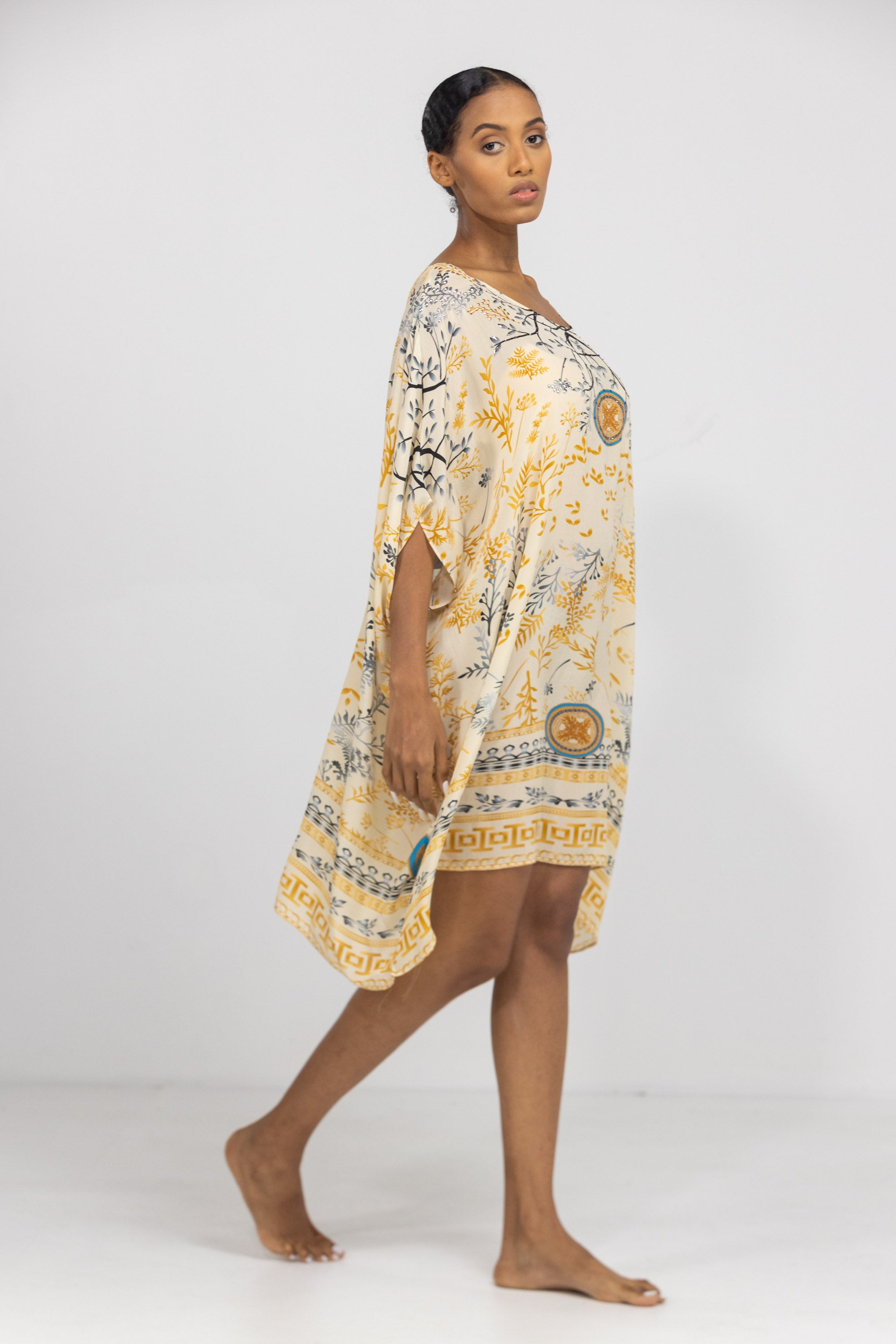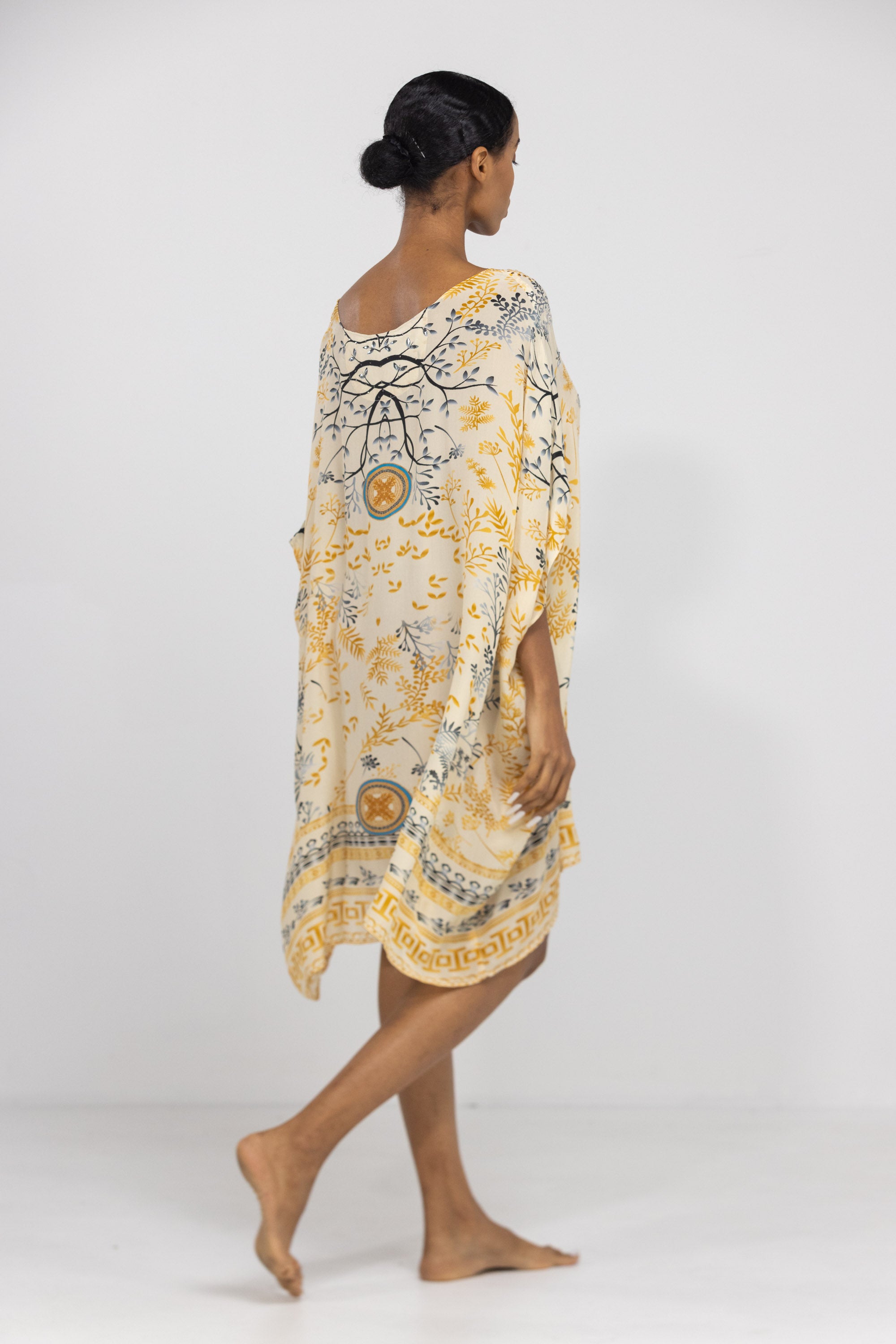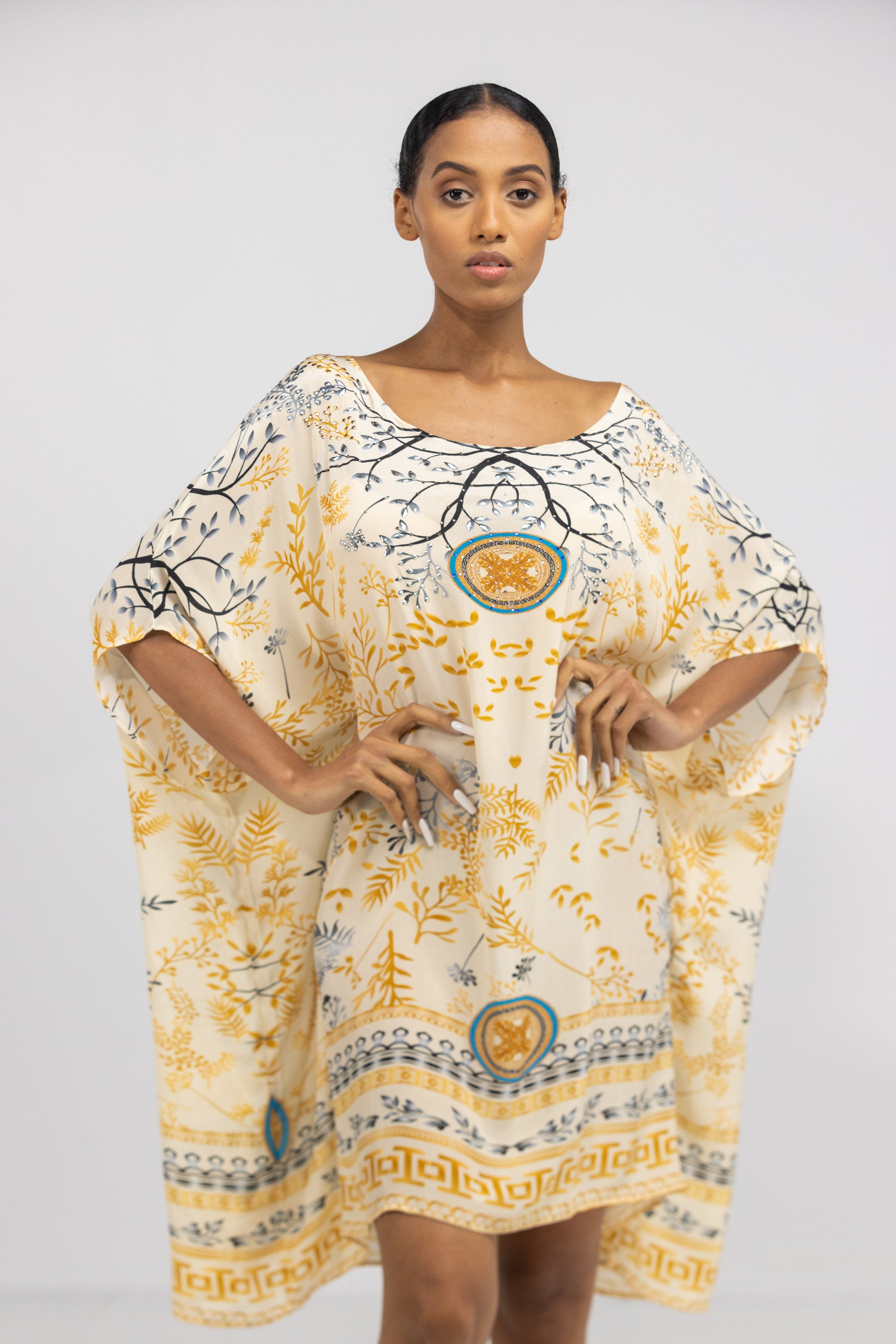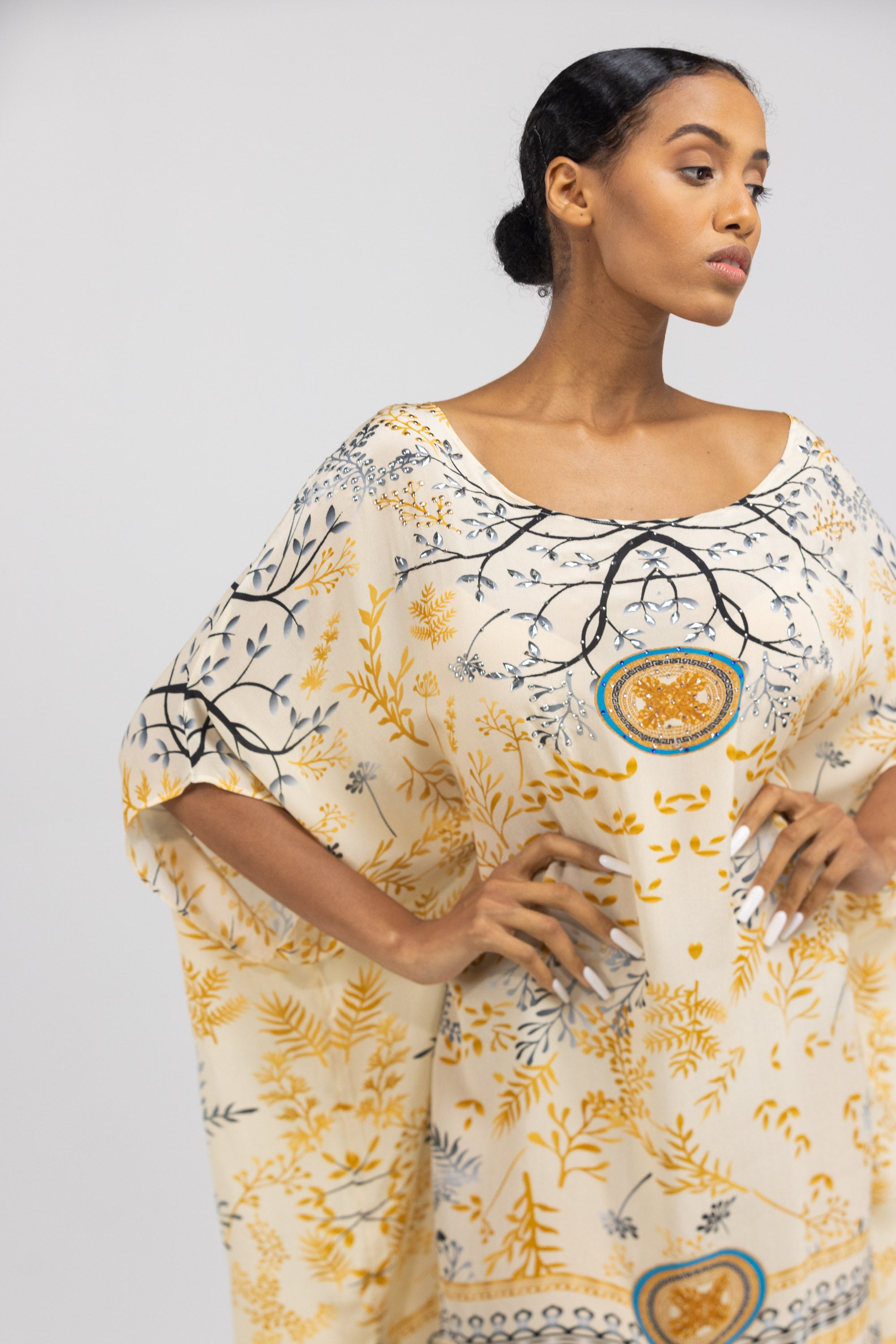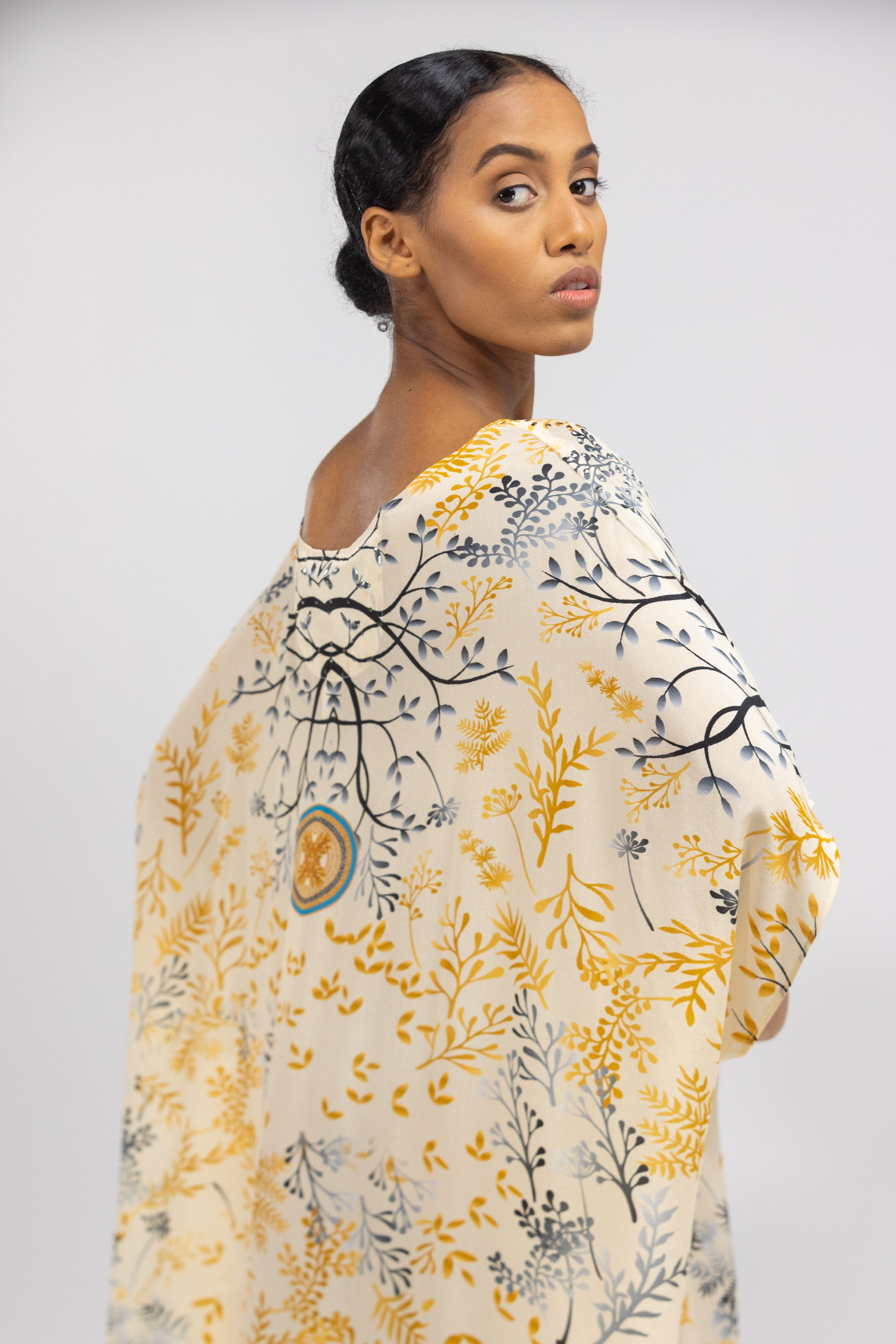 BRISBANE - SHORT BOX KAFTAN
Inspired by the concept of tree of life, this amazing new colour way begs you to take the leap & loose yourself inside the mysterious earthy patterns. Detailed & intricate earthy tones reflecting the roots of trees in the form of life. Making use of positional block graphics that add more detail, Brisbane Collection is that statement piece that shows your personality from the moment you walk in a room. Romantic. Warm. Flattering & Unique.
THE SHORT BOX KAFTAN STYLE 
As a Short Box Kaftan, this item allows you to wear it in many different ways. Both as a Top & as a stand alone Kaftan Dress. Try pulling it off the shoulder for a casual glam look. Pull your arms through the top of the neckline & tie it up at the back for an easy yet glam strapless mini dress look.
Fabrique: 100% SILK
SKU: 204/SHORTBOXKAFTAN